Discover How Artificial Intelligence is Revolutionizing Influencer Marketing!
Today, marketers and influencers alike are leveraging AI to streamline their campaigns, target their audiences more effectively, and gain deeper insights into consumer behaviors, resulting in more successful and impactful collaborations.
Understanding the rapid pace at which artificial intelligence is developing, our goal with this study was to gain a comprehensive understanding of its current role and potential impact on the future of influencer marketing. By doing so, we aim to equip marketers and influencers with the necessary knowledge to make informed decisions and stay at the forefront of this ever-changing landscape.
Download this updated study, and you will understand if brands can adapt their Influencer Marketing strategies and maximize their impact.
Download the Study for free here!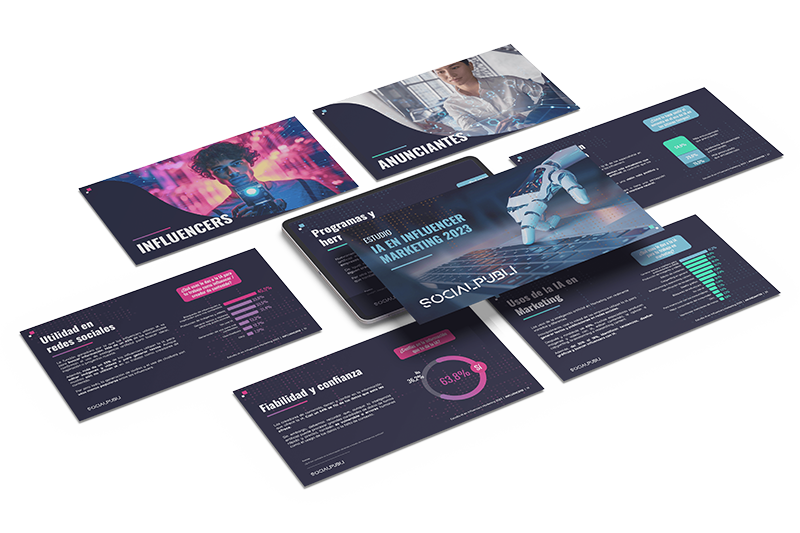 Key findings include:
Nearly nine-in-ten influencers are familiar with artificial intelligence, but only 52% currently use it in their content creation work.

More than 76% of marketers are harnessing artificial intelligence tools for their daily tasks.

85% of marketers think it is necessary for influencers to inform brands if they're using AI for sponsored campaigns.