Given the unstoppable growth of the online gaming industry in recent years, an increasing number of brands are tapping into this captive audience of over 1 billion people*!

Gaming culture's influence on mainstream culture is undeniable, and for marketers looking to reach new and diverse audiences, online gaming presents exciting opportunities to generate massive brand exposure.
For brands that want to engage with gamers, the first crucial step is understanding who gamers really are and becoming familiar with the industry's landscape.
This study shares an overview of the current trends at the heart of the gaming x influencer marketing intersection. It underlines the key motivations, preferences, and behaviors of influencers and content creators in the gaming world.
Key findings include:
Advertising has noticeably increased

: 82.1% of gamers have seen an increase in the number of brands advertising on gaming platforms in the last year.

Gaming influencer marketing is ripe with opportunity

: most gaming influencers (59.6%) stated they participate in sponsored campaigns but only a few times per year.  

Twitch leads the gaming platform market

: 56.7% of gamers ranked Twitch as their favorite online gaming platform, followed by YouTube at 32% and Facebook Gaming at 11.3%. 

COVID played a key role in social gaming growth

: During the pandemic, 59.4% of surveyed creators increased the time they spent gaming.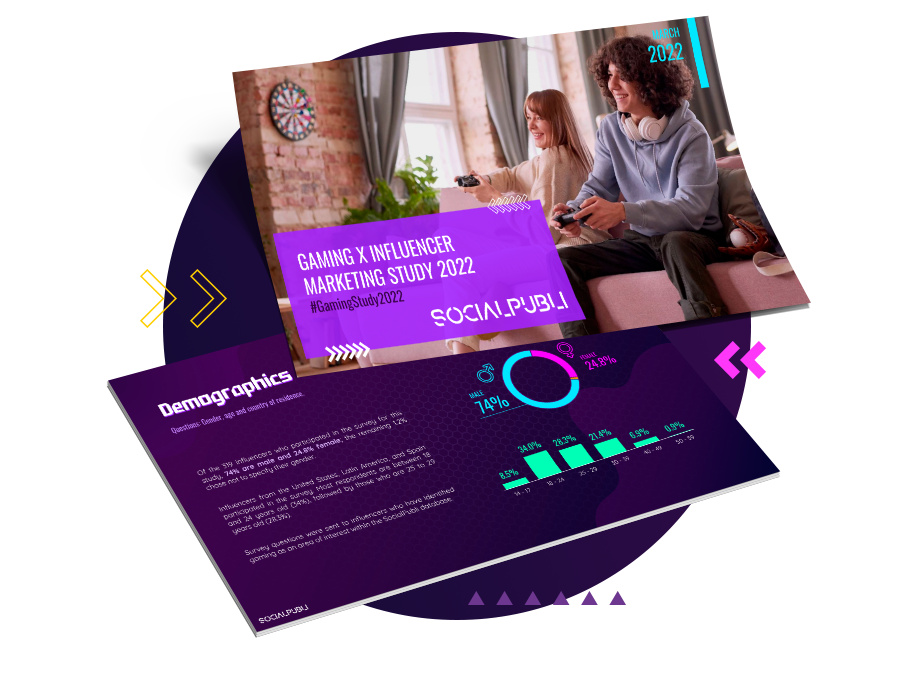 Download the complete report here: