Companies

that have more than

50% of their employees

on

LinkedIn

have an average of

22% more interaction

on their

social networks.
Which companies have did we analyse in this social media study?
To give value and credibility to this social media study, SocialPubli Advocacy analysed the large companies listed on the Madrid Stock Exchange that make up the IBEX 35 index.
Among other important findings, this report reveals opportunities in managing talent, identifying vocation, and personal and professional development through social networks.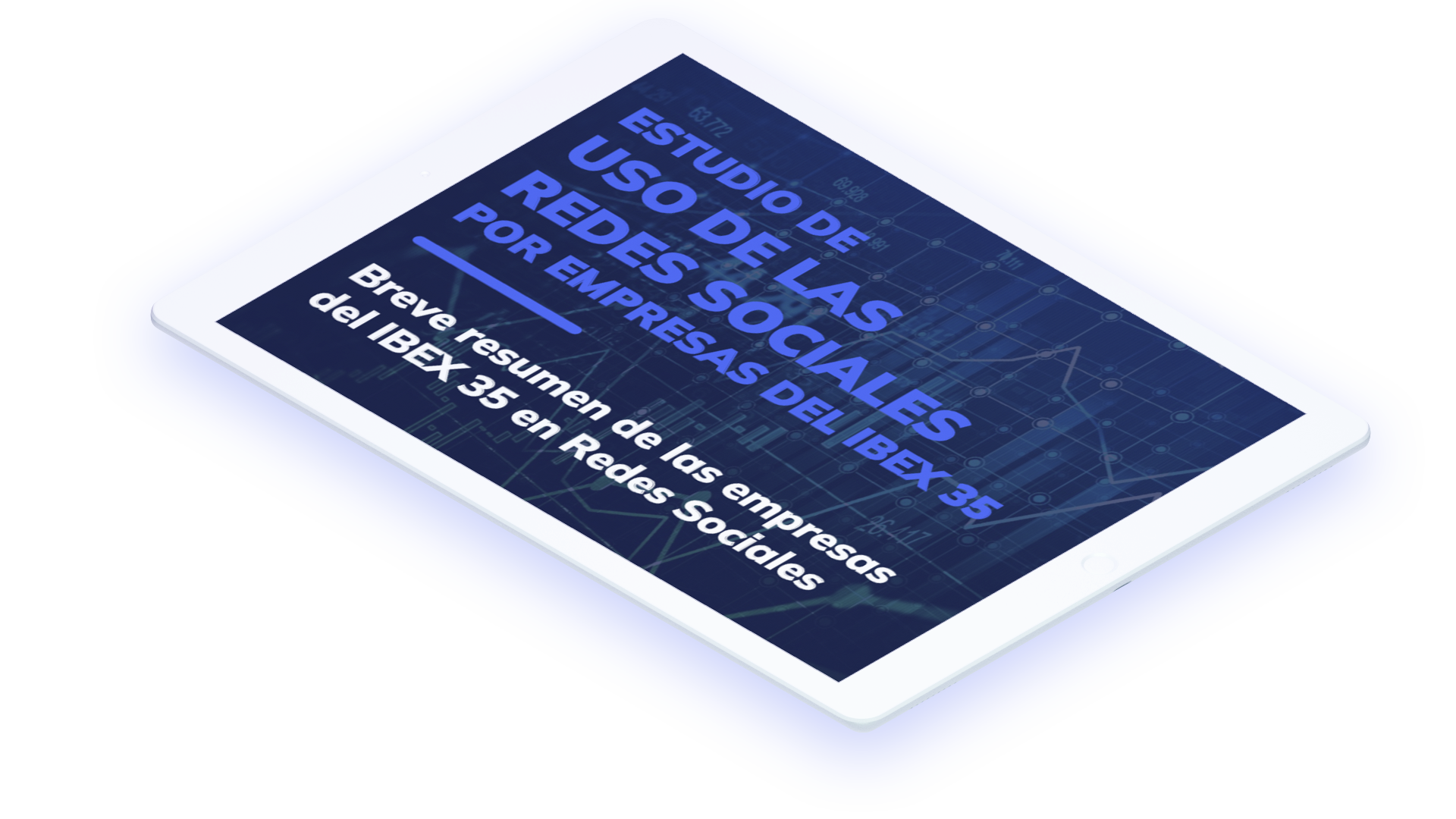 Fill in this form and download the Study for free:
Which social networks have we analysed in the study?
The use of social networks such as LinkedIn, Facebook, Twitter, or Instagram by users means that employees and collaborators of any company are also present on these platforms. And this is a fundamental factor in this study of social networks.
Luckily, large companies are increasingly aware of the power of social media and have begun to integrate employees into these strategies, using employee advocacy or employer branding programmes that empower employees to spread the company s ethics and policies.
Do you want to know exactly what companies like AENA, Santander, Bankinter, CaixaBank, Ferrovial, Iberdrola, Mapfre and Repsol are doing to integrate their employees in their social media communication? How are they achieving success?
Download our Social Media by IBEX 35 Companies Study and see what brands are doing to turn employees into their best allies and ambassadors in more detail.
What is SocialPubli Advocacy?
SocialPubli Advocacy is a corporate communication tool whereby a company can invite its employees and partners to share the brands communications through their own social networks. The company can generate incentives to encourage these collaborations.
It is a platform that connects brands and employees to improve both internal and external communication within the company, as well as to increase brand trust and enhance brand values.
SocialPubli Advocacy was created in 2016, and currently has a portfolio of top clients such as Iberostar, Mutua Madrileña, Mapfre, MásMóvil, among others. Start benefiting from the advantages of SocialPubli Advocacy, find out how here.