At SocialPubli we will help you in your strategies by focusing on the goals and obtaining the results directly, for this we will implement our Affiliate Marketing system with Influencers.
WHAT KIND OF ADVANTAGES WILL YOU GET AS A BRAND?
1- As an advertiser you will pay for the results you get, which will depend on your specific goal: sales, reach, conversions, leads, clicks or another metric.
2- This advertising system will make it easier for you to manage your budget, always ensuring a positive return on your investment.
3- Contrary to payment by impressions (CPM) or pay per click (PPC) methods, with our affiliate system (CPV) you will not pay until the user performs a certain action, such as making an actual purchase or filling out a form.
4– From our platform we will put you in touch with the affiliated influencers you want to work with, with the aim of optimizing communication throughout the working process. Quite comfortable!
Schedule a meeting today!
Book your DEMO
Download our Affiliate Marketing Guide in PDF :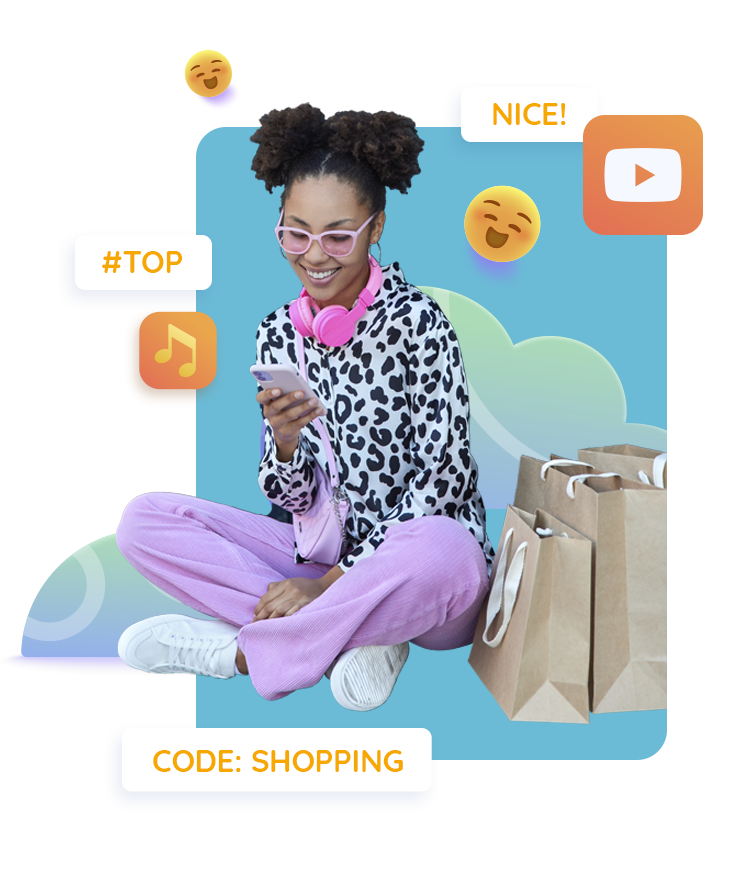 Once you decide to use our Affiliate Marketing with Influencers system, your brand's products or services will be promoted through the social channels of our influencers.
Influencers will post ads joined by an exclusive code which they will insert into a video or post type of your choice. With this code we can count every purchase.
In exchange, the influencers will receive a percentage for each sale obtained or result generated.
The percentage or commission the influencer will earn will be established in advance with the brand, but the more attractive it is, the more influencers will want to advertise your product or service.
At the beginning of the campaign you will have a "setup fee", much lower than impressions or branding campaigns, to cover the launch costs and from there there will only be payments for sales results or leads acquisition.
For which Social Networks is this Affiliate Marketing service available?
For now, this is our Influencer Affiliate Marketing service be available on Instagram and Tiktok, the two social networks currently at the top of advertising.
Do you dare to try our platform?