What do influencers take into account when collaborating with a brand?
In order to create this influencer report, we have surveyed almost 3.000 influencers from 20 different countries registered on SocialPubli's platform, which has helped us to achieve a global vision on the work of these creators and the areas in which this strategy is succeeding the most.
Highlights of the report
Instagram stays as the influencers' favorite social media platform

for a third year in a row.

TikTok is now in third place

, and

Facebook is still one of the most used platforms.
Paying influencers for each published content is the most popular remuneration

method among surveyed users, and most of them prefer

a campaign or brand collaboration's success

to be measured based

on views and reach

.

The influencers work recognition improves

based on last year: almost half of the surveyed users,

44.5%,

says their work is positively recognised.

When it comes

to tagging posts

with the hashtag

#Ad

,

82.4% of the surveyed users consider it to be important.

. However,

77.2% say that using that hashtag might impact the campaigns' results

.
If you want to know more about how this world of constant change is evolving, you can check out our previous influencer report.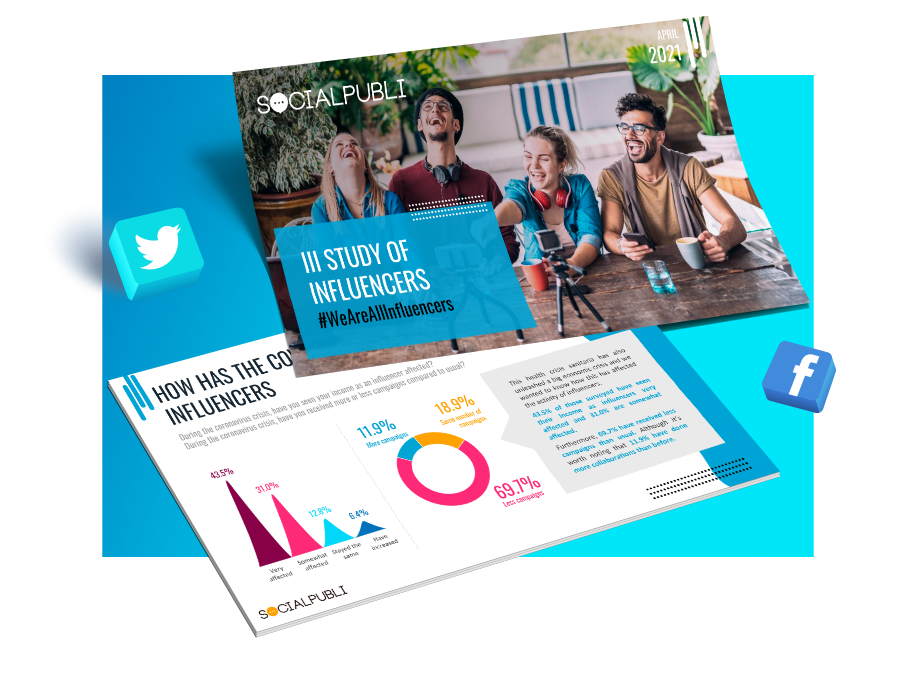 Download the III Influencers Report in PDF