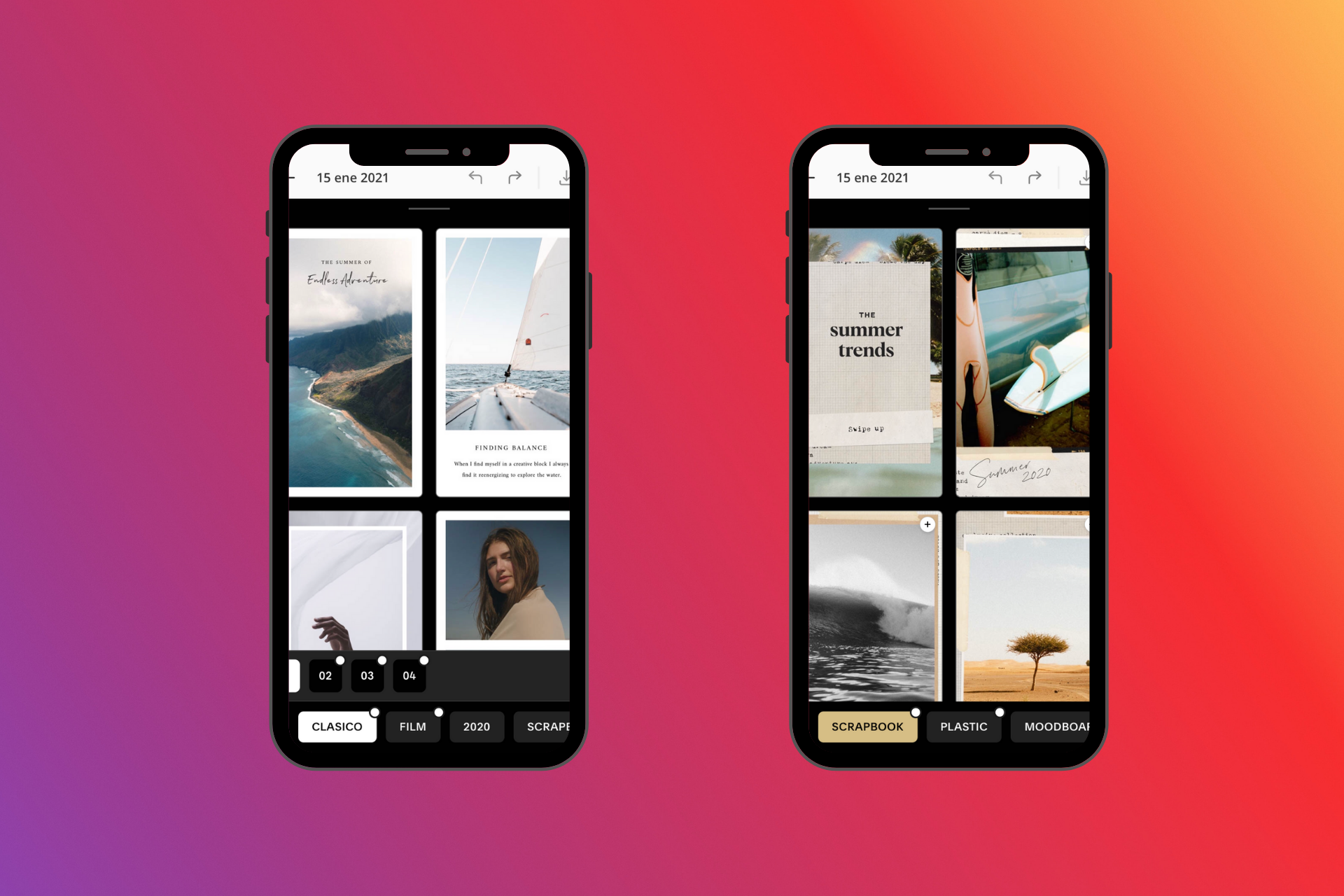 Best Apps for Instagram Stories to Get Awesome Results!
Do you want to impress your followers with your Instagram Stories? You don't have to be an expert designer to create beautiful and original stories. There are tools that allow you to work with templates, add text, change fonts, create collages and give you lots of options to quickly edit your stories like a real influencer.  Influencer campaigns on Instagram Stories require a little dedication to capture the attention of your community and generate engagement. In this post, we're going to tell you about the best apps to take your stories to the next level.
Best Instagram tools for editing your Stories 
1.Canva
To use this tool it is necessary to register, but once inside, with the free plan you will have access to many original designs with which you will never have to repeat content in your stories. In addition to the phone version, it also has a computer version and is one of our favorites because of all the options it has. This tool is characterized by its simplicity, is very intuitive and with some basic knowledge you can get very professional designs.
To start creating your design, you can choose one template already pre-designed available in the library or start creating one from scratch. Then, you can upload your own photos or choose from 1 million images and graphic elements available in its archives, edit the texts and that's it! Save your design and share it with your followers.
2.Unfold
This is a free app and it gives your content an attractive and professional output, so forget about creating boring stories again. One of the biggest problems we face when uploading a story is the size of the photos that does not match the size of the Instagram Stories format. The strength of Unfold is that it adapts the dimensions of your pictures and videos to the Instagram format. It's very simple, you just have to choose one of its editable templates, add text, you can also apply some of its filters and when you have everything ready you can preview how your followers will see the result. You can now export your creation to upload it to Instagram.
Another feature we love about Unfold is that it allows you to plan your Instagram feed in advance, so you can design your strategy and have everything organized so that you will save time when posting your content on the feed.
3.Mojo
Have you ever wondered how influencers manage to upload professional photos? The secret is in the templates. Just like Unfold, this app has many beautiful templates with which you can easily make clean and professional designs. The templates are ordered by themes and styles and the main feature of this tool is that it allows you to create stories with animation, which makes the content much more eye-catching. In addition, you can directly share the creativity from the app itself.
4. Hype Text
Many times the text is the main part of your story. If you want to highlight your text for some reason, Hype Text is the app you were looking for. It offers the possibility of adding animated text to your photos or videos. This tool gives you a wide range of fonts. It also allows you to edit, change the color of the designs and adjust the speed of animation of the text.
Instagram Stories continues to be one of the favorite formats for brands and influencers to distribute their content and make their marketing strategies, as it is a very adaptable format that offers great engagement. From the platform itself, we can edit our stories, but if you want to give a boost to your personal image, you already have some apps with which to give a personal and very professional feeling to your Instagram. You no longer have an excuse to keep making boring stories 😉