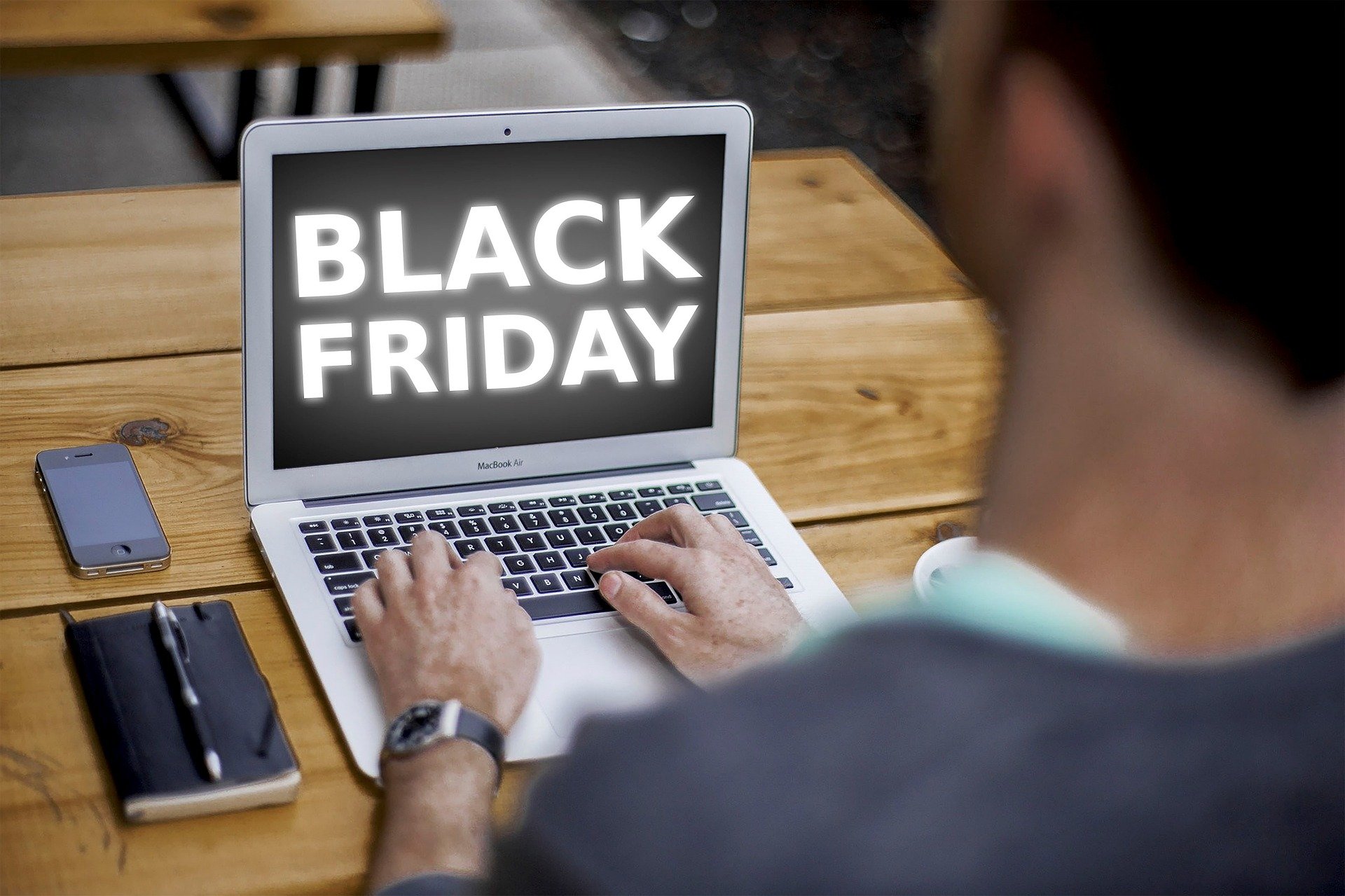 2020 Black Friday Social Media Campaigns
The last Friday of November is when we celebrate the notorious Black Friday, which is for many of us, the starting point for Christmas shopping. This year, the date is November 27 and brands are already warming up for a day when online shopping is expected to increase dramatically. That's why, now more than ever, brands should start planning their Black Friday Social Media campaigns.
Great discounts are an incentive for consumers to activate their purchases. However, if you want to boost your sales,  you must work on a good digital marketing campaign and be present on the social media channels where your target audience is. Due to the current pandemic, dates like Black Friday or Cyber Monday will be more digital than ever.
2020 has changed many of the things we were used to, including shopping. But something good has happened this year, which is that we can forget about waiting in endless queues in shops. That's why brands should have a greater presence online. In this post, we will show you how to craft your social media strategy through examples and ideas.
Why should brands be present on Social Media this Black Friday?
Consumers will take advantage of Black Friday to make their purchases, as they will be more receptive than ever to offers and promotions. Many people benefit from these special campaigns when doing their Christmas shopping, and they often wait until this date to purchase the products they need. Also, the discounts and promotions from this day only remain active for a certain time which generates a sense of urgency and stimulates the purchase. Lastly,  it's a good opportunity for brands to work on their branding and boost their social networks by increasing engagement with their publications.
Social Media Strategies for Black Friday
As a brand, you must bring out your most creative side in this type of campaign. Make the user stop scrolling when they see your ads and take advantage of your promotions. A good idea is to provide valuable content, adding an extra umph to your publications with giveaways, games or challenges. Never hurts to have an influencer marketing agency to help you with the entire strategy. Position yourself to provide more than just commercial value. Here are some examples and ideas for your Black Friday campaign strategy on social media and the formats you can play with to present your promos.
Stories
This format is very popular among Instagram users and can be very interesting. Also, if you have more than 10,000 followers you can include a swipe up link that takes the user directly to your offers. This way, the consumer benefits in a very direct way and there is less chance of losing the sales opportunity in the process. Influencers can help a lot with this strategy, as they bring trust and credibility to your products or services. A good idea is to send a product sample to the Influencer so they can test it and make a positive review showing its characteristics.

Post in the feed
Instagram's feed format allows you to be very creative and is a great opportunity to generate branding and engagement through your social media. You can provide valuable content to users through games or sweepstakes while explaining the features of your products at the same time. During last year's Black Friday campaign, Mediamarkt's Spanish account made a game with some of their products that were on offer. This makes users integrate the brand into their daily consumption of Instagram, inviting them to participate, and generating a positive impression of the brand's image.

TikTok
If we had to give a first prize to the top social network in 2020, it would go to TikTok. The Chinese platform has grown exponentially this year. So leaving it out of our social media strategy would be a serious mistake.  On top of that, we have recently learned that TikTok has signed an agreement with Shopify that will enable e-commerce businesses present on the app to launch sales campaigns.
The short video platform gives us the possibility to reach a very wide audience with a predominantly young target. TikTok's fun character allows brands to show their more casual side. Look for content creators that fit with your brand and audience and let your imagination run wild. Use entertainment as the main factor, play with creativity, humor and authenticity. One of the best ideas to work with content creators on this app is through challenges, creating your own hashtag and inviting users to participate. Another option is showing the products accompanied by exclusive discounts and using the #BlackFriday hashtag to achieve a greater reach.

Facebook
Facebook is already one of the most widely used social media networks and gives us the option to use Facebook Ads. They are an excellent option to display our products to potential customers, but we must take into account the time limit and dates.
With this tool you can segment your campaign into several phases: knowledge of the product or service, consideration, sales and remarketing. In this way, you can adapt the message of your ads, depending on the phase that the client is in. The good thing about Facebook is that it allows us to apply some very advanced options for segmenting our target audience.

Why use Influencers in your Black Friday campaigns?
More and more brands are relying on Influencers to develop their social media campaigns. As you can see, the possibilities are endless. You just have to develop creative, original ideas and look for Influencer profiles that fit your product and brand image, who will attract your target audience.
Socialpubli is an agency specializing in influencers and we can help you find the perfect solution that's adapted to the needs of your campaign or project. Using influencers to develop your social media strategy for Black Friday can boost your sales and is a sure way to give brands more credibility.