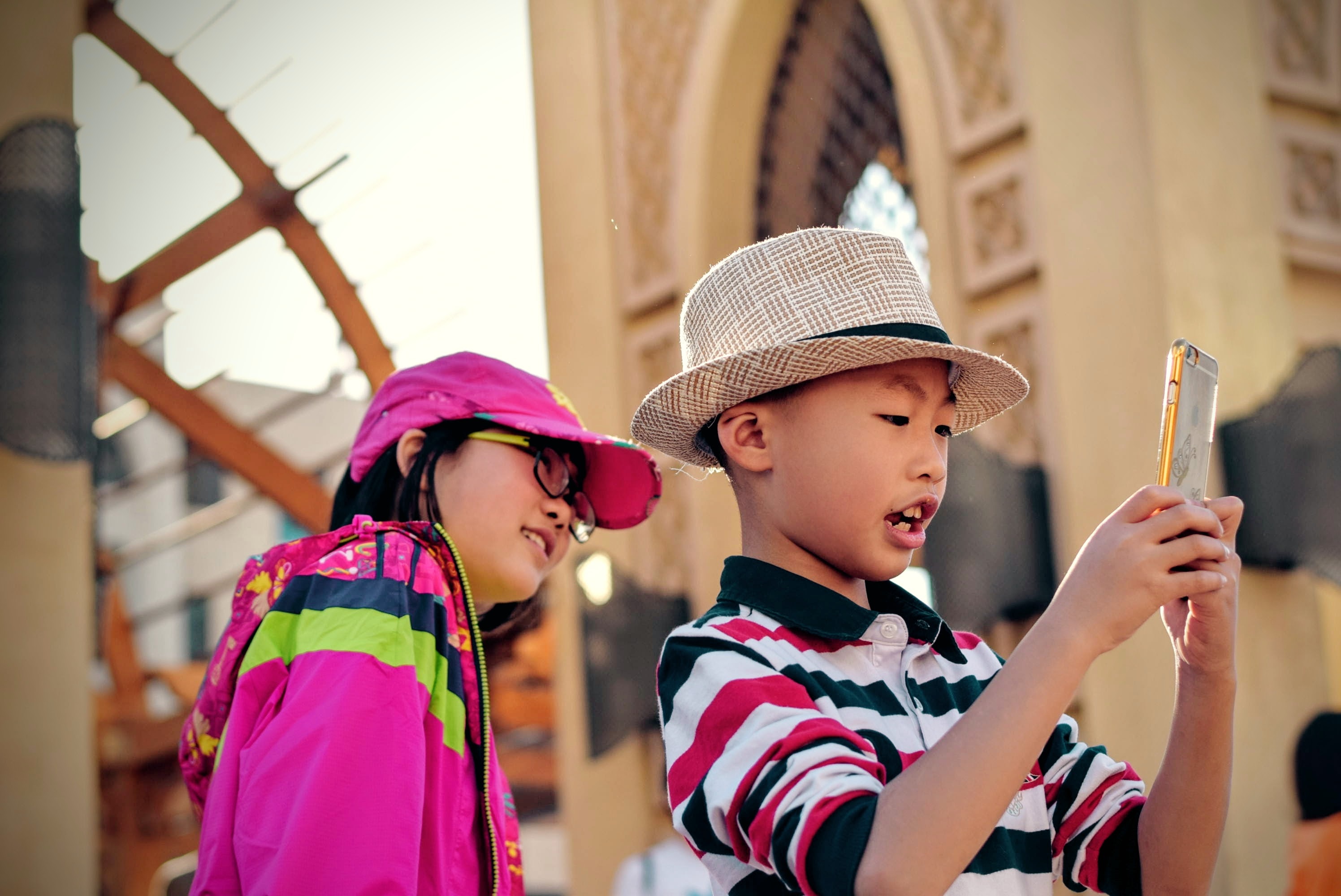 Children influencers who triumph in social networks
As we mentioned few weeks ago in one of our posts, children no longer want to be singers or footballers, they want to be influencers or YouTubers.
In accordance with this, the influencers marketing boom has caused that, from very young kids to even babies, they already have Instagram accounts with thousands and even millions of followers. The incredible thing about these accounts is that many of them are really being taken care of and well designed, and could compete perfectly with top influencers accounts. Another sector that is also immersed in this world are teenagers, who create their own YouTube channels, Instagram accounts, and TikTok profiles and handle larger audiences than many adult influencers.
In general, most of these influencers kid's accounts are managed and have been created by their own parents, on which the great debate is centered, is it moral for a child to devote his time to a lucrative end, being exposed to millions of people as followers are in every social network? Many of these parents highlight the hard work of content creation and management, but most of them declare that they do so with the consent of their own children and because they really enjoy it. In many cases, these little influencers, or social networks' stars, are usually children of famous celebrities or instagramers.

The massive business behind the children influencers
Digital natives, and already referred to as the Alpha generation (born from 2010), many of them do not even reach one year of age and are already known worldwide. It is true that only a minority of these children have achieved financial success, but the children influencers who are really winning in the world of Social Networks and have large audiences, already have an equal or greater income than the top influencers.
Of course, like all the others, these types of influencers have their audience (from other children to parents or adults) who follow their daily routines and adventures. They also have followers who are within the target audience of many brands, who fight for them, and who are choosing the best profiles to campaign alongside them. Children are small adults, with their needs, tastes, and hobbies, that is why Influencer Marketing with children goes from the promotion of toys or clothes to food and hygiene products.
With almost 22 M followers on his YouTube channel. This kid influencer, is YouTube's highest paid talent according to Forbes. Ryan's reviews focus on playing with all kinds of toys, from Play-Doh to Legos or Disney toys to make content with a certain educational level for other children as experiments.
Laerta, with less than ten years, has made brands surrender to her. With more than a million followers on Instagram, he has already appeared in famous publications such as Vogue or Harper's Bazaar.
https://www.instagram.com/p/B2WxpXTH7qx/
The princess of fashion magazines. With almost 700K followers on Instagram, the little one, originally from Tokyo, already appeared last year in Elle magazine. She decides her looks for herself and this is the aspect that attracts many fashion publication's attention. With only eight years, she already has great talent and creativity.
https://www.instagram.com/p/B0vy3zshCHx/
In the world of kids influencers, there are also profiles of micro-influencers. This is the case of the brothers Stella and Blaise with 67 K. The little ones stand out for their great resemblance and their striking blond hair. Stella has worked for Converse or H&M Kids and Blaise has worked with Aldi and Gap Kids, among others.
Ava and Leah have a whopping 1.4 M followers on their Instagram account. These twin sisters have already worked with the most important international brands. In addition, these seven years old models already have behind them an account with more than 450,000 followers.  They also have a blog that is managed by their mother.
https://www.instagram.com/p/B2Wzo3pBU4b/
The danger that you kid might face being an influencer
Parents who open social media accounts for their children should be aware that not everything is beautiful in this world and precautions must be taken. Taking into consideration that we are talking about the private life of a child. The side effect of external agents is real. Not to mention that taking pictures or videos can have a negative impact on their mental, physical and emotional health and well-being.
What do you think of this type of business? Do you think children are under too much pressure to expose themselves so much?