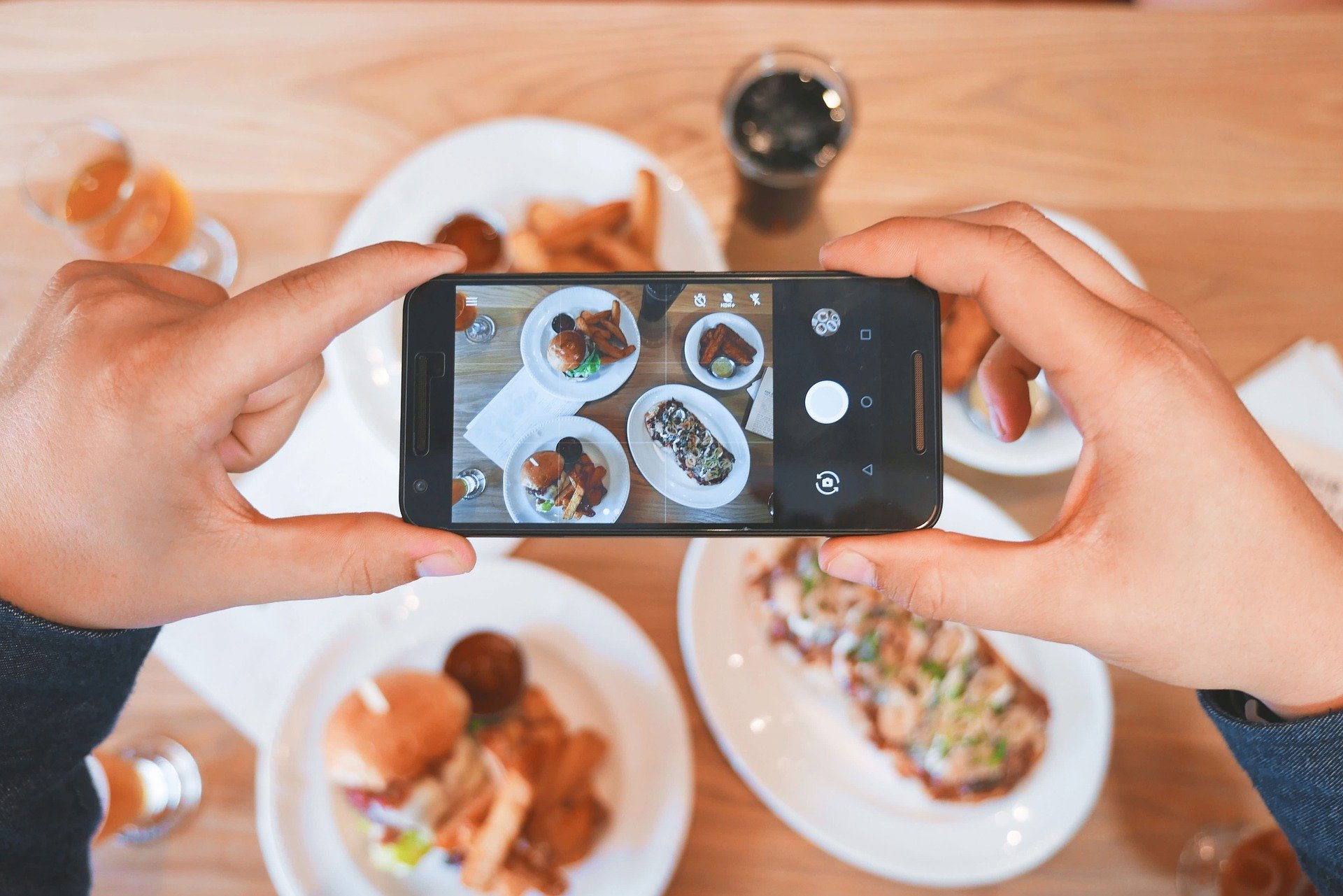 How foodie influencers are at the forefront of the food revolution
The foodie phenomenon has been growing for a few years now and continues to sweep social media. On Instagram, we find many accounts sharing food content, photos and videos of recipes, tips, healthy eating habits and routines and some that are not so healthy. From innovative recipes to traditional dishes that might have come out of your grandmother's kitchen you can find it all on your favorite foodie accounts. This is the foodie Influencers revolution.
Kitchen influencers are succeeding on Instagram. There are also many accounts which advise us on the best places to taste your favourite dishes, the newest restaurants that have opened up in your city and where you can get the most daring cocktails. Also, uploading a picture of your dish to Stories before you start eating has basically become a religion.
The success of this trend has caused almost all gastronomic establishments to prepare and arrange their dishes while keeping in mind that the plate will be photographed. It began with the triumph of highly caloric dishes under the hashtag #FoodPorn. However, nowadays, the entire movement is leaning towards a healthier lifestyle.
Many users who have become gastronomy gurus offer us reliable nutritional guidelines, as they are professionals who come from the world of food and nutrition. However, many others have no technical knowledge and are strongly criticised by experts.
One thing is clear: our social circles are modifying our lifestyles and of course, our eating habits. We unconsciously look at the behaviour of others when making decisions and digital marketing has an impact on our consumption habits.
Influencers that have revolutionised the way we eat
As we said, a healthy lifestyle is a phenomenon that is increasingly sweeping Instagram. The healthy food movement has several accounts that promote a healthy lifestyle that goes beyond food. At SocialPubli, we're going to tell you about some of the accounts that have managed to set the trend.
Carlos Rios – @carlosq
A pioneer of the "Realfooding" movement in Spain, he has 1.4M followers on Instagram and an app called myrealfood. He is a Dietitian-Nutritionist and his motto is to fight against ultra-processed food. This Influencer also has many detractors, but what is clear is this young entrepreneur from Seville has managed to mark a before and after in the way his most loyal followers relate to their food.
Elena Pérez and María Hernández-Alcalá Pérez – @futurlife21
Elena and Maria are mother and daughter. Together they have created a movement under the slogan "Future Food," in which there is no room for refined flours nor excess sugar. They both have a degree in biochemistry and are specialists in food and nutrition. Their Instagram account has 383k followers. In their futurlife21 blog, they tell us what their project is about and offer a wide range of healthy recipes.
Patrizia Vitelli – @foodiairo
Patrizia is a tourist guide specialised in gastronomy and has a company tht offers gastronomic tours around Bilbao called Bilbao Food Tours. Due to the current health crisis, she has had to give up tours and focus more on her Foodiario blog and fostering her community on social media. She has 15.7k followers, a number that has increased significantly during the lockdown. During the months that we were in our homes, thousands of people around the world joined the initiative to cook from their homes and share it through social media. Cooking contests were held and many influencers were encouraged to get down to business.
Eleanor Laura Davan Mills – @deliciousyella
Eleanor is a British writer and entrepreneur who has a community of 1.9M followers on Instagram. In addition to her social media accounts and blog, she also has an app, a collection of recipe books and podcasts. In her blog, DelicouslyElla, she tells us her story. In 2011 she was diagnosed with Postural Tachycardia Syndrome, as well as Ehlers-Danlos and Mast Cell Activation Disorder. Faced with this crisis she decided to change her lifestyle, turning  to a whole foods and plant-based diet.
These are some examples of Influencers that promote a healthy lifestyle and have succeeded in changing the eating habits of their followers. Healthy food ambassadors are gaining more and more followers and creating communities that are moving towards a common purpose.
Who are your favourite foodie influencers?