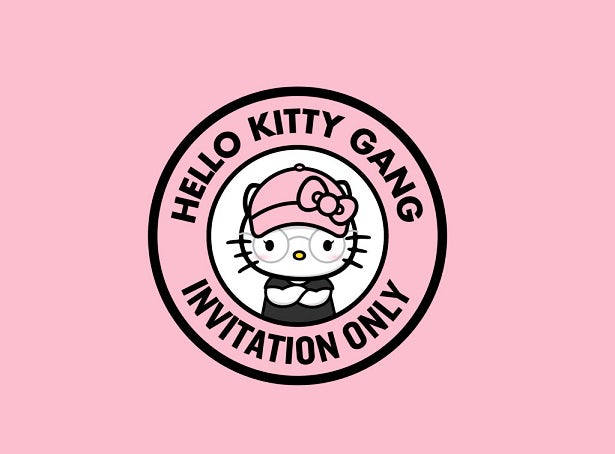 Hello Kitty: the success of influencer marketing
Influencer marketing is something that most brands include in their strategies. Some use influencers at specific moments for launches or events and other marketing strategies, like Daniel Wellington, are built around influencers.  For Hello Kitty, influencer marketing was the key to continuing to be relevant today. How they did do it?
Influencer marketing
Created in 1974 by Sanrio, Hello Kitty is one of the most iconic characters, with its own series, video games and infinite merchandising behind it. It's even the ambassador of Japan!
To adapt to the times, they have turned to carefully selected micro-influencers to promote their products on social media.
Two years ago, they created a group called the "Hello Kitty Gang", with influencers who have between 10,000 and 100,000 followers. These influencers are fans of the brand who had already posted about Hello Kitty. So they contacted them, regardless of whether they talked about fashion, food, sports or music.
Currently, the Gang is made up of 200 influencers and they do not charge for anything they publish about Hello Kitty. Why? Because Sanrio creates products that are exclusively for the members of this group, establishing a relationship which is so powerful that these influencers become brand ambassadors. It's merchandising that they want to try or own, because they are fans.
In addition, the version of the character is different from the usual one, as you can see in the cover image, which is something that creates even more exclusivity.
https://www.instagram.com/p/BntVVgmlaWb/?taken-by=hellokittyeu
More than influencers
It is one thing to have brand ambassadors, and it's another to know how to take advantage of them. Group members send them insights on how the audience reacts to certain products.  This way, they can compare how many likes different dresses receive, for example.
And to make sure that the impact and celebrity are not limited to just their niche communities, they have also organized events, associating with other brands related to theirs.
Thus, Hello Kitty is not only an aspirational product, but people incorporate it into their lifestyle.
For example, it has partnered with several restaurants and cafes in Japan and other countries to create food based on the brand. In terms of fashion, they have   also entered into partnerships with ASOS and Primark. This has resulted in the 'Hello Kitty Gang' reaching 8 million people with 300 Instagram posts in Europe alone.
Of course, not all brands have a group of brand ambassadors available, so at SocialPubli.com we help establish and develop a relationship between advertisers and influencers to achieve this mutual benefit.