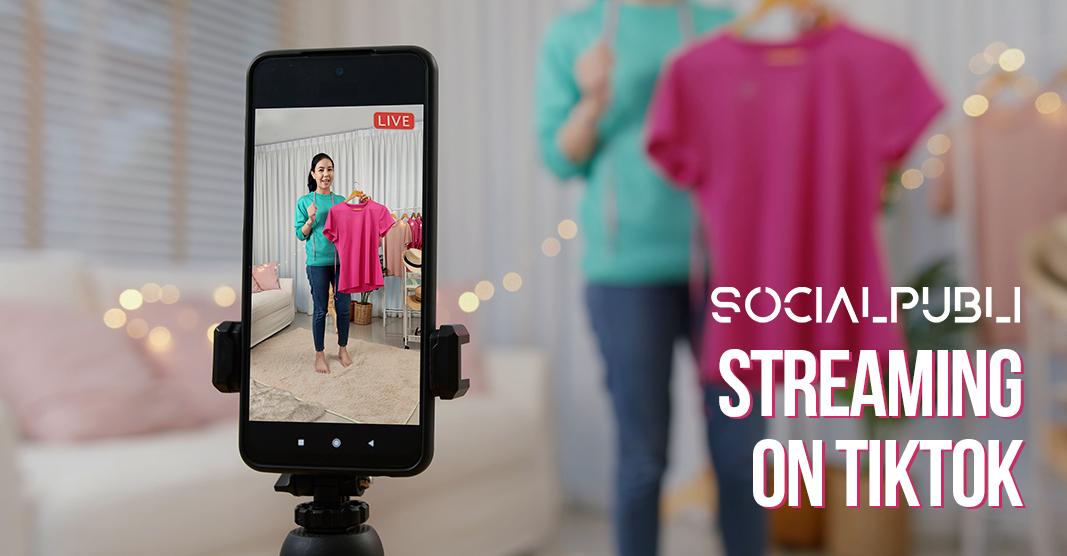 How to stream on TikTok: Quick Start Guide | SocialPubli
Livestreaming is becoming more and more popular and it can help boost your engagement, as well as build your audience. However, going live isn't an option available to all creators. You have to meet certain requirements to access this option. So if you are an influencer or content creator and want to know how to stream on TikTok, as well as get some tips on how to create a successful live stream, stay on this page.
How to stream on Tiktok?
To go live creators have to be at least 16 years old and have a minimum of 1,000 followers. Also if you are over 18 you can earn gift points in the process, however, you cannot ask for or offer incentives for providing gifts while you're live because this would violate TikTok's community guidelines.
Steps on how to stream on TikTok
Open TikTok and log in to your account. If you do not have one, register.

Once you're logged in, tap the plus + sign, located at the bottom-center of the screen.

Tap the Live button, located next to the option to record.

Enter the title of your live stream and then select Go Live to start.
Tips on how to stream on TikTok
Check your WiFi. It's important that you have a strong connection.

Let your audience know that you are doing a live stream and the time so they know when to connect or time it based on when your audience is most likely to be on the app so that you can maximize your view count.

Set up your scene. Make sure you have a stable filming surface with good lighting. If you want to look more professional you could use a ring light.

Make sure there isn't background noise so your audience can hear you clearly and not get distracted.

Watch the length. TikTok advises that you don't go over 30 minutes because the audience usually gets bored.

Plan ahead and prepare what you'll do during the live stream to avoid being silent for too long.

Interact with your audience. Read and respond to the comments as best you can.

If you don't know what to do on your live stream you can always do a Q&A, or cook something.
Don't forget, if you are looking for the best TikTok influencers, you can always find them in influencer marketing agencies such as SocialPubli.