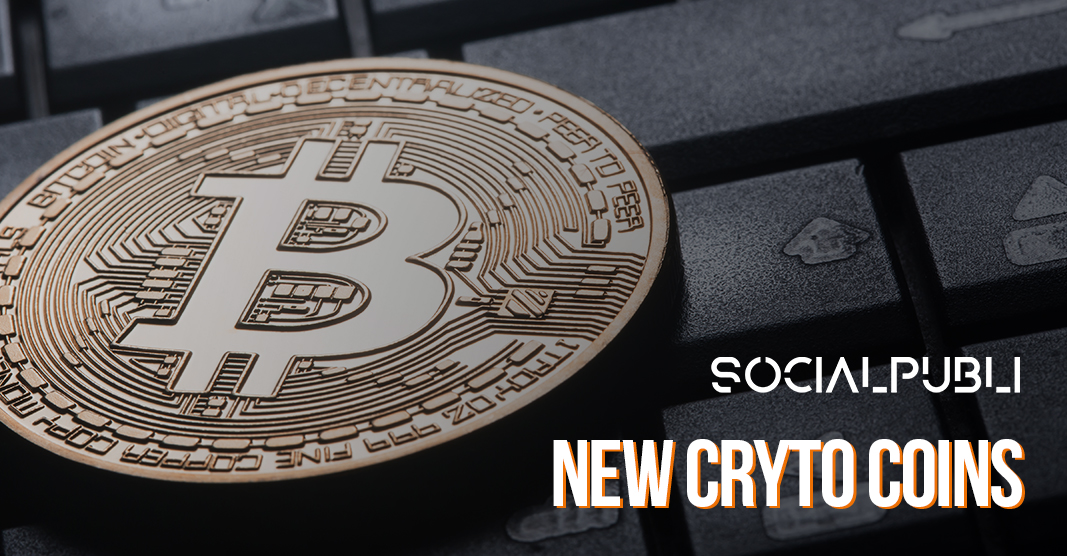 New Crypto Coins: Discover New Assets 2022
It can be challenging to know which cryptocurrency to invest in now that there are so many assets in circulation. Lately, there are more and more investors looking for new crypto coins in hopes to catch the next big thing and generate huge returns. If you want to get the best crypto influencers, do not hesitate to hire an influencer marketing agency.
So, if you are looking to invest in crypto or you are a crypto influencer and hope to help your followers make the best of their assets in 2022, stay in this article because you'll learn all about the five best new crypto coins.
Top 5 Best New Crypto Coins
1.

Luckyblock – Overall Best Cryptocurrency to Buy in 2022

Luckyblock is the overall best cryptocurrency to buy in 2022. It is looking to revolutionize the global lottery industry. This new crypto coin decentralizes the lottery process via blockchain technology by making it so that anyone can play lottery games from their home.

Luckyblock is legitimate since all gaming functions are carried out by smart contracts, which ensures that every game is fair. This new crypto coin is currently in its pre-launch phase and you can invest in this project by purchasing its digital token.
2. Shiba Inu
It was launched in 2020, and in the beginning of 2021 this new crypto coin was priced at $0.000000000078. By November of 2021 it hit a high of $0.0000312 which means that in less than 12 months of trading, this currency gained nearly 40 million%.
There is still plenty of potential from this new crypto coin and on top of the hype that this asset received from the market, Shiba Inu is also listed on all major exchanges.
3. Terra
There are a number of digital assets that have a habit of outperforming bearish markets, one of which is the new crypto coin Terra and its underlying LUNA token. While Bitcoin has moved just 0.34% over the prior 7 days, Terra has increased over 52% in value. The main concept of this new crypto coin is that the Terra protocol is tasked with stabilizing Terra stablecoins which are pegged to fiat currencies like the US dollar and Japanese yen.
4. Yearn.finance
If you are looking to invest in a digital asset with a strong upward momentum, Yearn.finance is the perfect project. While Bitcoin has remained stagnant, Yearn.finance has increased by over 86% over the prior week.
This decentralized platform specializes in crypto-based financing, which means they connect borrowers and investors to create a decentralized finance system.
5. PancakeSwap
This new crypto currency is a decentralized exchange that allows users to buy and sell digital tokens without going through a third party. Also, PancakeSwap has already attracted millions of traders to its platform and billions of dollars' worth of locked liquidity. It has entered additional markets, such as cryptocurrency stalking and farming.