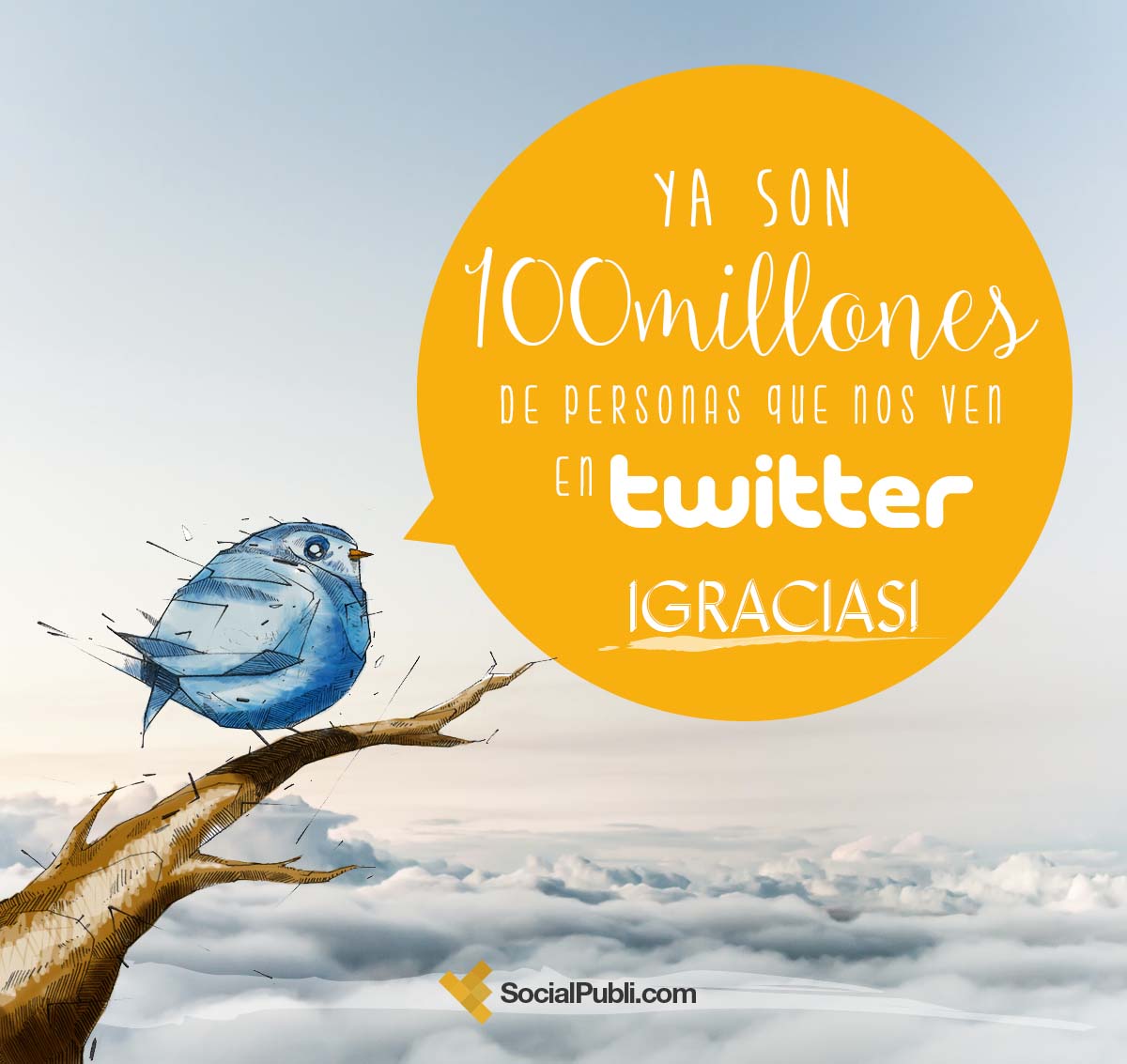 We reach over 100 million people
We are very happy to share this news with you: we have already reached… (drumroll sound) 100 million people just on Twitter!
That's it! The campaigns from our advertisers have been seen by just as many people, all thanks to our influencers. We cannot say but thank you.
We are just celebrating the first anniversary and we can already feel the pride of so many people viewing our campaigns. And this is on Twitter only!
Do not forget that we also have YouTube, Instagram, Snapchat, Vine, LinkedIn and blogs, so imagine where we have got from here. And of course this was all teamwork! As we said, we can only say thank you over and over and over again.
Let's keep like this and hopefully our campaigns will reach to infinity and beyond!