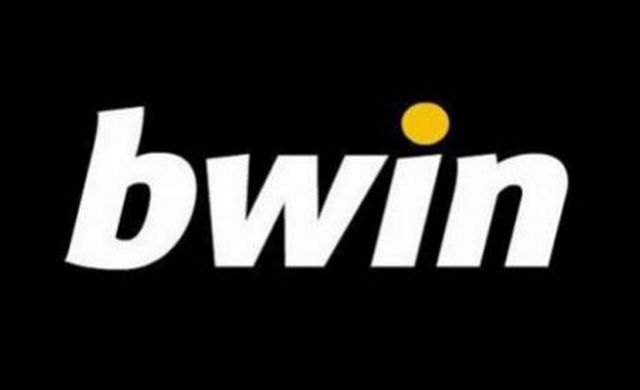 SocialPubli.com becomes Trending Topic of a brand
It is no easy task to achieve a Trending Topic for a hashtag, and when it succeeds, brands have a reason to celebrate. A Trending Topic means that you are leading a trend on Twitter and users are talking about it.
Hence our joy! Bwin, one of the brands we have worked with for a campaign, has become Trending Topic, and it was using the hashtag of the campaign itself! It is very satisfying to know that we have made our contribution to it. You are not a TT every day!
The hashtag was #laApuestaMásFácil (the easiest bet) for bwin, here you can see how the official account Trendinalia España announced the news: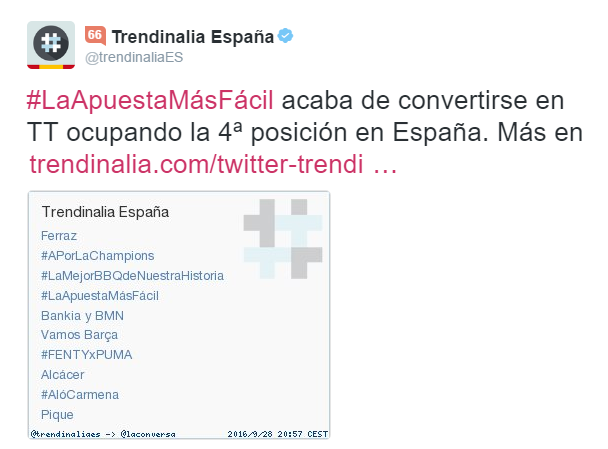 In Spanish: #LaApuestaMásFácil has just become TT reaching 4th place in Spain. More in trendinalia.com/twitter-trendi…
And this is how bwin Spain announced it on its account: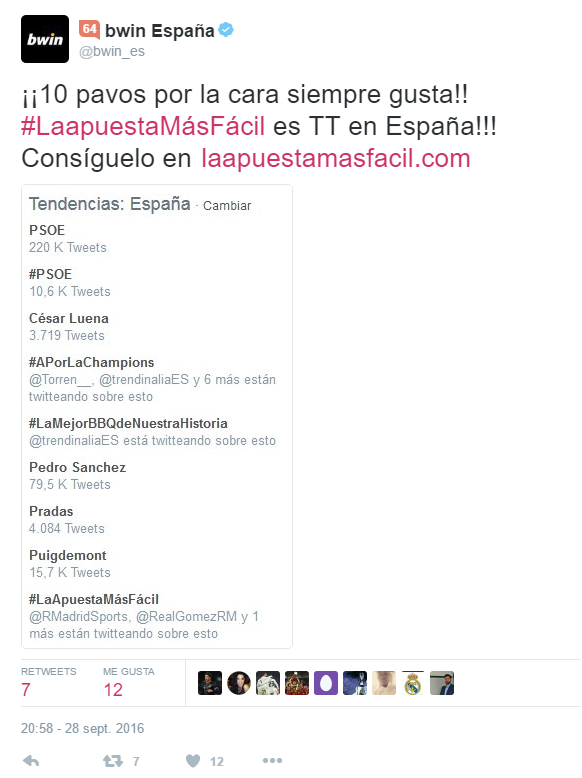 In Spanish: 10 bucks because you're worth it are always nice!! #LaapuestaMásFácil is TT in Spain!! Get yours at laapuestamasfacil.com
It is an honour for us to become part of such a relevant action for a brand, like bwin, that has trusted the platform. These are some of the tweets sent from SocialPubli.com, that together contributed with their grain of sand to this achievement.



Once again, congratulations bwin!