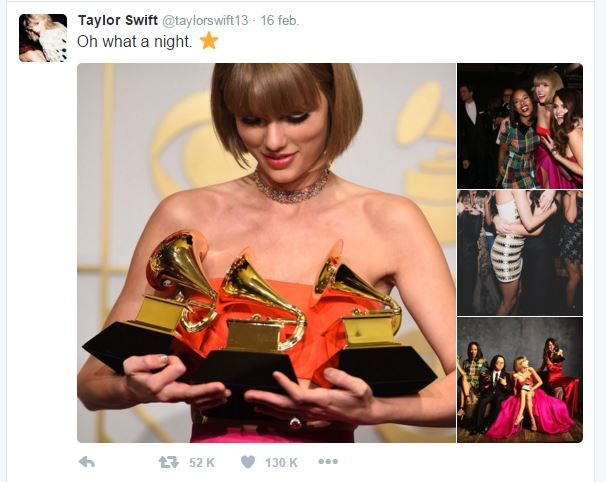 The top 5 celebrities' Twitter accounts
We love Twitter, especially for gossiping about our favourite celebrities. They never stop surprising us posting pictures and writing whatever crosses their mind. And this helps us keep updated.
But what are the most popular celebrities on Twitter? Let's check out the top five!
Katy Perry
@katyperry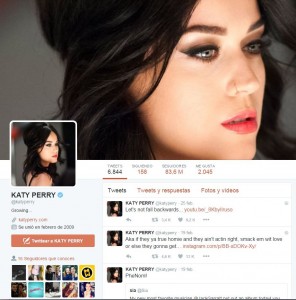 The American singer has over 80 million followers on Twitter. Since she joined the network on February, 2009, her followers have increased dramatically to this surprising figure, but no wonder! Katy Perry is a non-stop tweeter and uploads pictures all the time. The queen of Twitter says that she manages her account herself.
Justin Bieber
@justinbieber

Following Katy Perry is the most controversial Canadian singer in recent years, Justin Bieber. Since he joined this social network on March 2009, Justin has achieved 76 million followers on Twitter. But rumour has it that some of his followers are actually fake.
What is clear is that the singer does not stop tweeting on this social network. He is online 24/7 not only on Twitter, but his official Instagram account.
Taylor Swift
@taylorswift13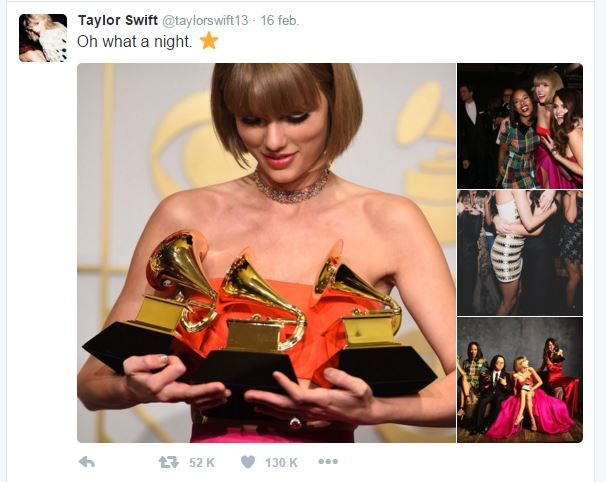 The pop and country singer Taylor Swift has over 72 million followers on her official Twitter account.
The singer joined what is her favourite network on December 2008, and since then she has gone through a lot: from her polemic fight with Nicky Minaj to the picture of the singer that went viral during the Grammys. On that picture Taylor raised her arms after winning three Grammys and everybody on the net made a lot of photoshop using her posture.
Barack Obama
@BarackObama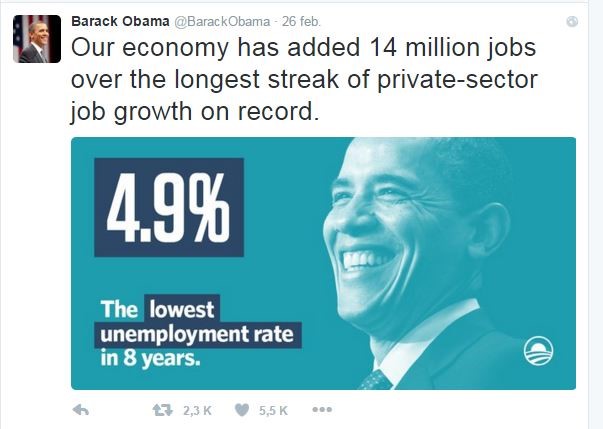 Incredible but true. Barack Obama, the president of the United States, has made it to the top five of celebrities with most followers on Twitter.
Barack Obama has 70 million followers, and although it may seem the opposite, he uses Twitter quite a lot, especially to share his political agenda. On February, 18th he tweeted confirming his trip to Cuba to improve the lives of Cuban people.
Rihanna
@rihanna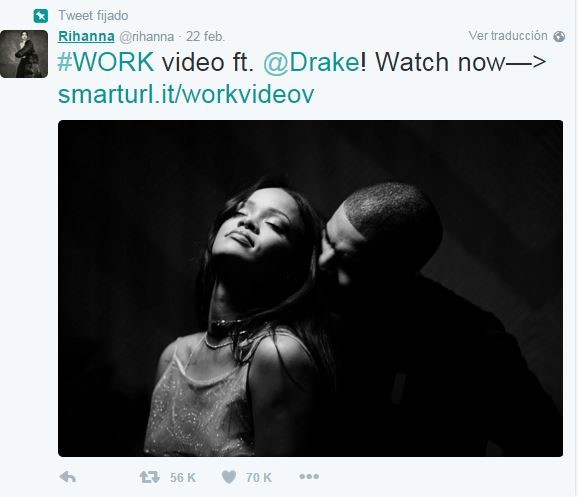 The singer from Barbados, Rihanna, ranks fifth in this comparative with over 56 million followers on Twitter. Since she joined on October 2009, the singer has been very active on social networks uploading her most intimate pictures and promoting their new songs and tours.
As you can see, the social networks of celebrities are on fire, no one goes unnoticed! If you want to know more about your favourite stars, do not hesitate to follow them on Twitter. You will know everything they do!