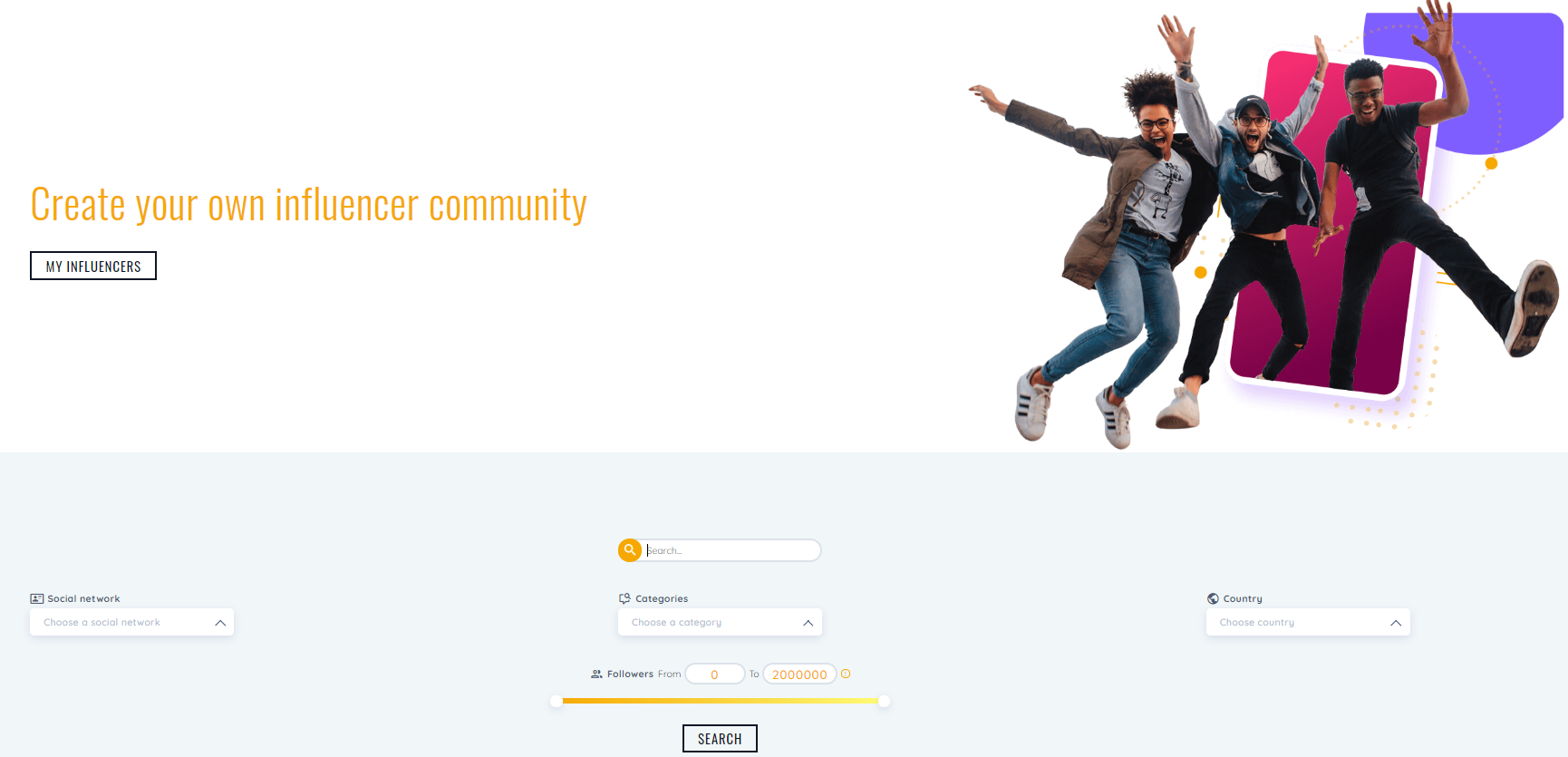 This is how the new SocialPubli influencers search engine works
At SocialPubli we are constantly working to offer our clients and influencers the best tools to ease their work. We have recently launched the latest engine that will facilitate our user's experience when using our platform.
This new tool is self-explanatory. With a simple glance, you will be able to understand how it works. However, for your convenience, we will explain how to navigate through this new tool seamlessly.
Access the advertiser platform
If you are already registered as a brand on the platform, you will know that accessing your profile is very simple. If you are not registered yet, you will understand how simple it is. Additionally, don't forget that registration is free.
In order to be an advertiser in SocialPubli, you must access the 'brands and advertisers' section of our website and click on the 'try it now' button. You will access this page. Once in it, we only need you to give us the following information: your name, your company's name, your e-mail and a password. This is all it takes!
Let's go on to the next step: in the advertiser profile tab, you will find a section called 'My influencers'. By clicking on it, you will access the new search engine.
The SocialPubli influencers search engine
As already mentioned, it is self-explanatory. Additionally, there are several interesting new features. One of them will enable you to know what social media platform an influencer in question is using. We work with more than 160,000 profiles, therefore the possibilities of segmentation are very high.
Additionally, to help you find your perfect influencer, you can choose from 31 different categories. From fashion to technology, you will most probably find what you are looking for. If by any chance you are not able to find a category that describes your needs, you can always filter manually! 
When using this second feature, remember to put the categories in the singular form. For example, if you want to do a medical campaign with doctors, type 'doctor' in the search engine. 
Finally choose the country where you would like to carry out the campaign. Then, select the amount of followers you wish your influencers to have. You will be able to choose from a wide range: anywhere from 0 to 2,000,000 followers.
Why trust SocialPubli?
Once you complete all of these steps, you'll need to contact the influencer and manage the campaign you want to carry out with them.
Other than our automated platform, you will benefit from our team's experience. Working in this domain for years, we will know how to personalize your campaigns in the most efficient and effective way. Saying so, you will be able to bring out the most of your campaign. We also take care of getting in touch with the selected profiles, saving your precious time.