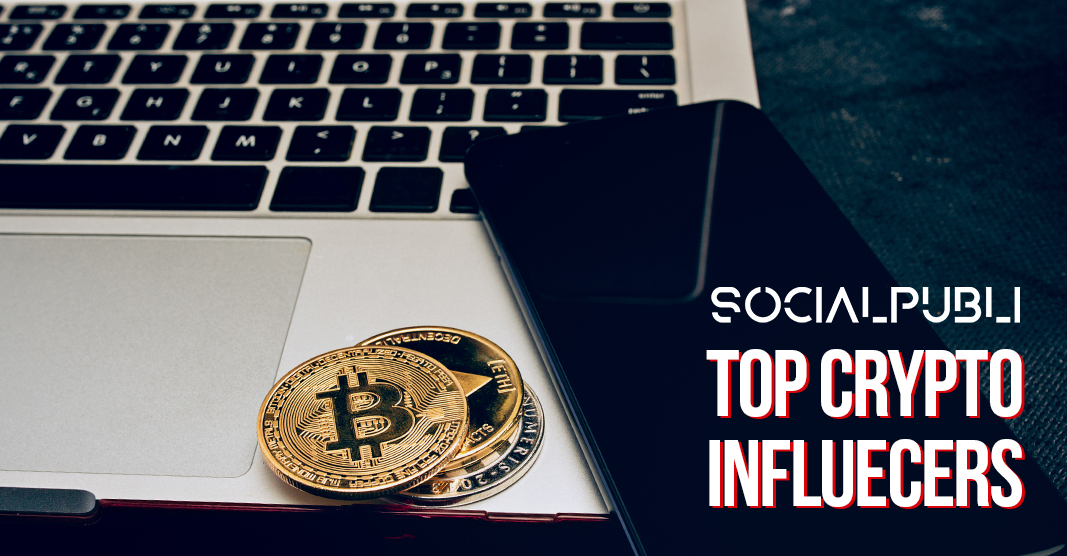 Top Crypto Influencers: 10 Influenceres to Follow (2022)
Cryptocurrency is becoming more popular every day. News about new cryptocurrencies or articles explaining how to invest are pretty common nowadays. And yet, this is still a topic that is very confusing for a lot of people. These Top crypto influencers are a fun and approachable way of getting to know and understand crypto concepts.
Trying to find reliable sources when it comes to cryptocurrency can be stressful. It's important to follow the right people in order to learn the right information. And if you are looking to get the top crypto influencers, don't hesitate to contact an influencer marketing agency.
Here are the top 10 crypto influencers to follow in 2022:
Elon Musk
The Tesla founder is the king of crypto on Twitter. He has so much influence that a one word tweet can make or break a currency. Though he may not possess a lot of knowledge of the crypto market, his apparent reckless tweets on the subject hold great weight so it would be prudent to keep an eye on his tweets.
Andreas Antonopoulos
He is a tech entrepreneur and blockchain expert that has been regarded in the crypto community as a trusted educator. Beyond sharing his thoughts with his over 700K Twitter followers, he also has a podcast and Youtube channel where he provides great insights, news, and resources to help make better investment decisions.
Adam Back
He is best known for being the inventor of the proof-of-work system Hashcash, which is now used for cryptocurrency and blockchain verification purposes. Given his tenacity in the space over the past two decades, plus his contribution toward the world's most revolutionary crypto-financial infrastructure, via Blockstream, Back is not a person to be taken for granted, and his tweets hold great weight, especially amongst his Twitter followers, numbering over 400 thousand strong. So this is definitely a top crypto influencer to follow.
Nick Szabo
He created BitGold, one of the first-ever digital currencies in the early 2000s. Szabo is well known for his political views on cryptocurrencies, often speaking on the issue. You can follow this top crypto influencer on his Twitter or his blog.
CryptoCred
He is an independent Twitter educator and technical trader who has succeeded in creating a massive online following for himself online with daily market analysis and trading tips. All his content is available for free and accessible across a number of platforms, including Twitter.
Notsofast
This top crypto influencer has a vast abundance of educational content when it comes to cryptocurrency. He's been around since the beginning of crypto and has become a commenter on Bitcoin and Ethereum as well as Syscoin and niche cryptocurrencies like Parkbyte. He is also an Altcoin miner. You can follow him on Youtube and Twitter.
PlanB
This top crypto influencer draws much of his experience from his two-decade-long experience as an institutional investment before migrating to the world of crypto. He's also known for making the Bitcoin's Stock-to-Flow price predictive model more popular.
Josh Olszewicz
He is a self-taught trader who first got into cryptocurrencies after stumbling upon it on Reddit, bought his first digital currency in 2013, and then predicted that Bitcoin would hit 33K by July of 2018, which did happen. Josh posts relevant information pertaining to current happenings, news, trading tips, and memes on his Twitter account.
WhalePanda
He also started out in 2013 with Bitcoin and has a long track record of commenting and making accurate predictions about crypto and blockchain. Also, he is an angel investor and you can follow this crypto influencer on his Twitter account for some sound advice.
DonAlt
DonAlt is a great educator when it comes to digital asset investments and cryptocurrency trading. Together with CryptoCred, they're also the host of TechnicalRoundup on Youtube.