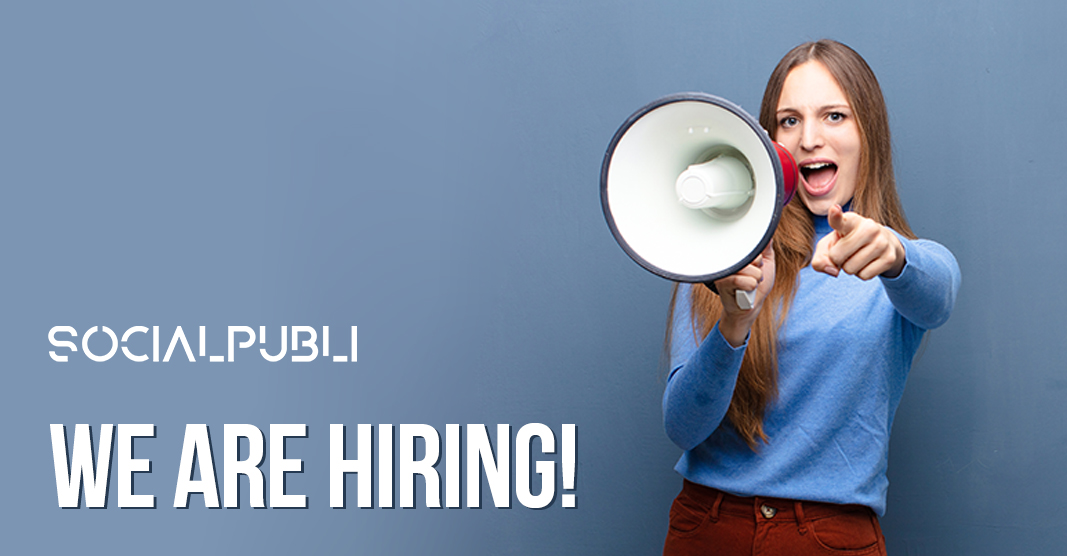 We are hiring! Join our team as Internship Account Manager
Would you like to work in the Influencer Marketing industry? At SocialPubli, the platform which connects influencers with advertisers, we have a fantastic Account Manager internship job position. 
We are a big family which doesn't stop growing. We've launched over 1.500 campaigns and have built a database of more than 300.000 influencers who help brands generate branding in over 20 countries. At SocialPubli we believe that we are all influencers. That's why we need proactive people and digital natives who wish to be part of our team.
Requirements
Influencer Marketing knowledge and experience.

Client management skills.

Great knowledge of social media platforms.

Proactive person, with good organizational and communication skills.

Be a team worker.

Good level of Spanish and English. 
Tasks
Lead generation/capture

Client Demos

Customer care
What we offer
Home office

Paid internship: As always?

Flexible working hours. Possibility to join during the morning or the afternoon
If you would like more information about us, don't hesitate to take a look at SocialPubli.com or send us an email.
Don't forget that the "best way to start something is to stop thinking and start acting" and send us your CV with the subject "Account Manger USA" to bruno@socialpubli.com.
Good Luck!