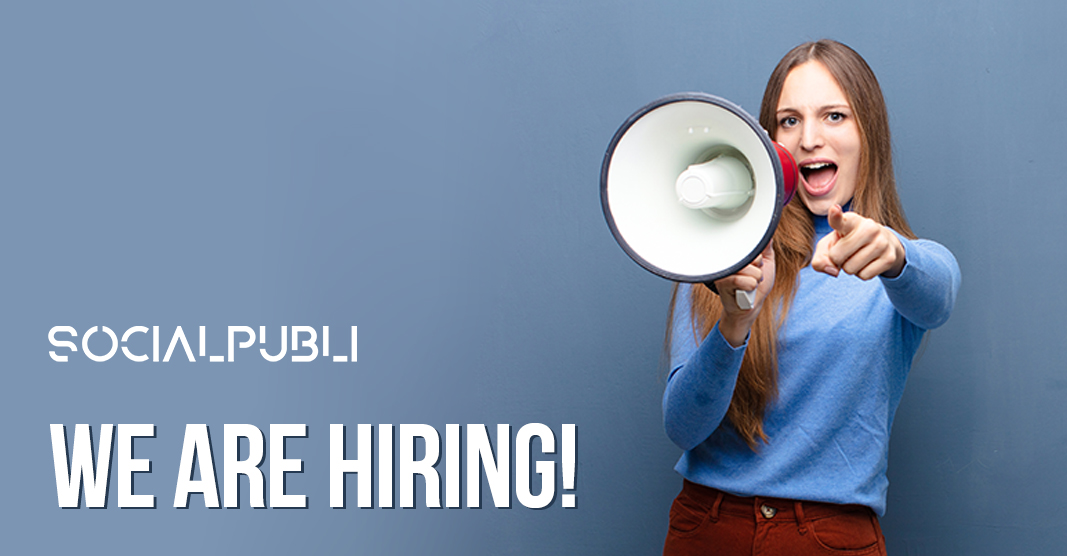 We are looking for a Sales Manager for the United States!
SocialPubli is an Influencer Marketing agency present in 11 countries. We are specialists in the creation of integrated and multichannel strategies, with the aim of helping our customers and partners to stand out with results in this "new" discipline of Digital Marketing.
Our growth has been fantastic and we want to have the best professionals help us on this fantastic path.
If you think you have a high competitive spirit and want to belong to a multinational that wants to conquer the world, keep reading.
If you want to take our ops department to another level, with the implementation of easy-solutions, easy coordination between teams and creation of processes like organizing dinners with friends. Keep reading.
We are looking for someone with strong organizational and sales skills.
Requirements
Experience as a business development leader in a leading company in Influencer Marketing, Digital Marketing or digital agencies.
Extensive experience in developing actionable partnership strategies for new categories and segments.
Strong analytical skills, including the ability to build business cases and analyze / model key economic drivers
Strong network across Digital Marketing Agencies, PR and Brands are a plus
Development, Strategic Partnerships, and Strategy
Experience: 3 years.
Tasks
Lead the search for new partnerships and customers in the US market
Manage clients and perform demonstrations of our Influencer Marketing platform
Define SocialPubli's global business development strategy and strategic partnerships and drive execution to deliver impactful results
Identify and prioritize a portfolio of key partnership opportunities with the potential to accelerate SocialPubli's growth and strategic objectives
Build personalized, high-priority relationships to advance SocialPubli's strategic interests, improve customer experience, and accelerate revenue
Formulate repeatable partnership programs that take into account the requirements of the successful ecosystem, the benefits to participants and the levers for creating value for all parties
Contribute to the professional development of a broader team and direct reports
Build and maintain an extensive network in cryptography and maintain meaningful relationships to stay on top of key industry trends and developments
Proficiently communicate the value of working with SocialPubli to potential partners
      If you want to join our team, send your CV to: mk@socialpubli.com
                                                             Good luck to all the candidates!