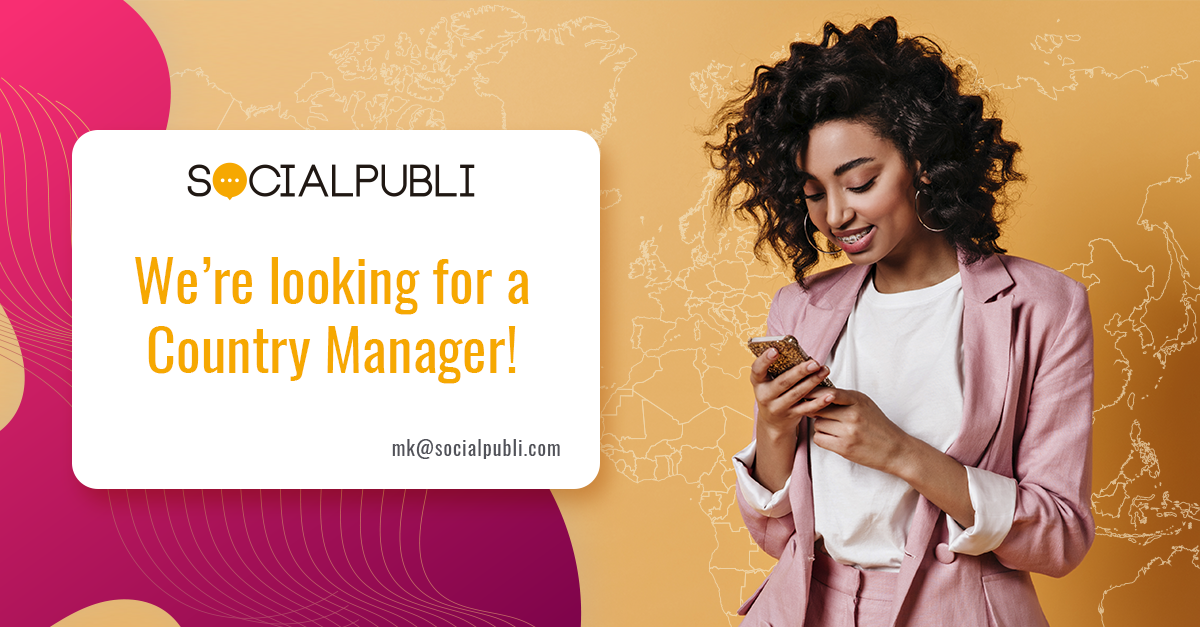 We're looking for a Country Manager for our markets in the UK, France and Italy! 
Do you want to work in the sector of influencer marketing? Yes? In that case, at SocialPubli, the platform which connects influencers with advertisers, we have three fantastic job opening as Country Manager for the UK, France and Italy markets. 
We are a big family that doesn't stop growing. We've launched over 1.500 campaigns and have built a database of 200.000 influencers who help brands generate branding in over 20 countries.
At SocialPubli.com we believe that we are all influencers, which is why we need proactive people and digital natives that wish to be part of our team.  We want someone creative, who can craft strategies and personalized proposals for each client, who knows how to sell.
Requirements:
Must live in Italy/UK/France.

Must have a minimum of 3 years of experience in sales

Already possess a list of clients

Have worked with large agencies

Familiarity with the digital marketing environment and sector in the country.
Works well in teams
Familiarity with the world of influencers will be valued.
Dynamic and proactive in sales.
High level of English.
Available to start immediately.
We offer:
Join a project that's in constant growth.
Be part of a young and dynamic team
Salary to be negotiated.
If you would like more information about us, don't hesitate to take a look at SocialPubli.com or send us an email.
Don't forget that the "best way to start something is to stop thinking and start acting" and send us your CV with the subject "Comercial" to mk@socialpubli.com.
Good Luck!