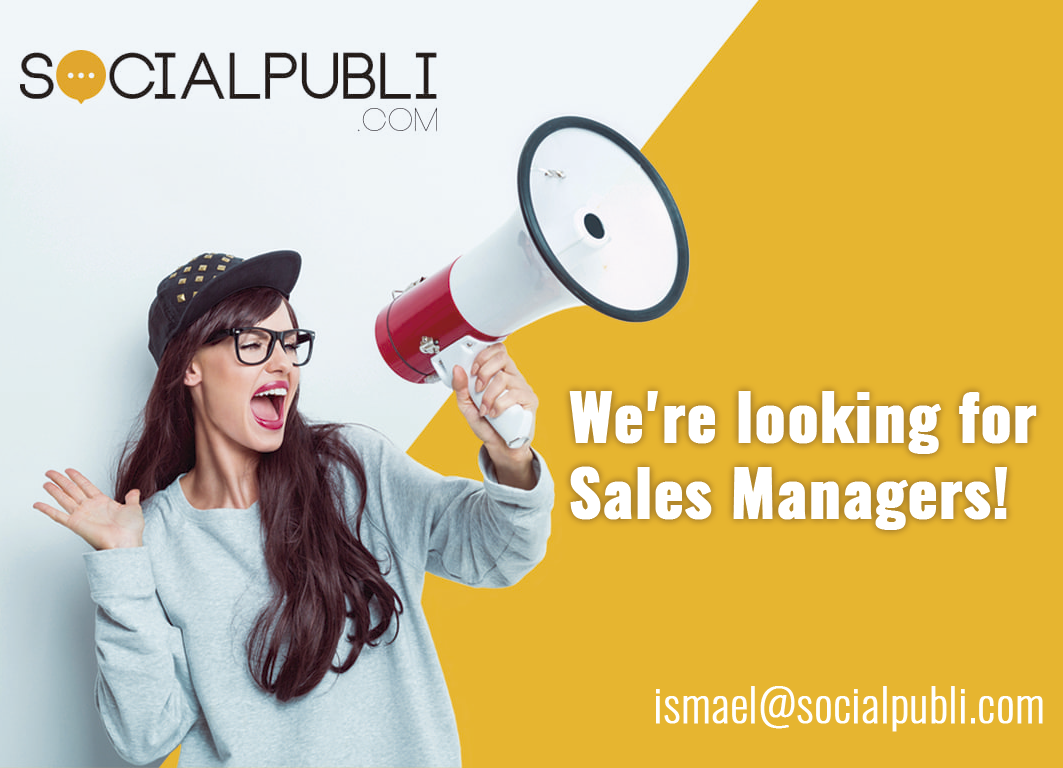 We're looking for Sales Managers in France, Germany, Italy and UK
We are SocialPubli.com, a platform that connects influencers and advertisers, and we are looking for several Sales Managers to join our project and help us on our expansion through France, Germany, Italy and United Kingdom.
We've been helping brands amplify their message through Facebook, Instagram, Twitter, Youtube, LinkedIn and Blogs while influencers earn money posting on their social media for three years now. We've worked on more than 1.500 campaigns and have 60.000 influencers that reach an audience of 800 million users.
But it's not enough. That's why we want you to help us expand through Europe, getting new advertisers and campaigns. But our expansion doesn't end there, bucause we are also looking for sales applicants in Mexico, Colombia and Chile.
What we want
Experience with media agencies.
Knowledge of the advertising industry of the country.
Familiarity with the world of influencers will be valued.
Dinamism and proactivity oriented to sales.
Proficient english.
What we offer
Join a succesful proyect in constant expansion.
Be part of a team full of really nice people 😉
Salary to be agreed on.
If you are what we're looking for, do not hesitate! Send us your CV with "Sales Manager" and your country as email subject to ismael@socialpubli.com