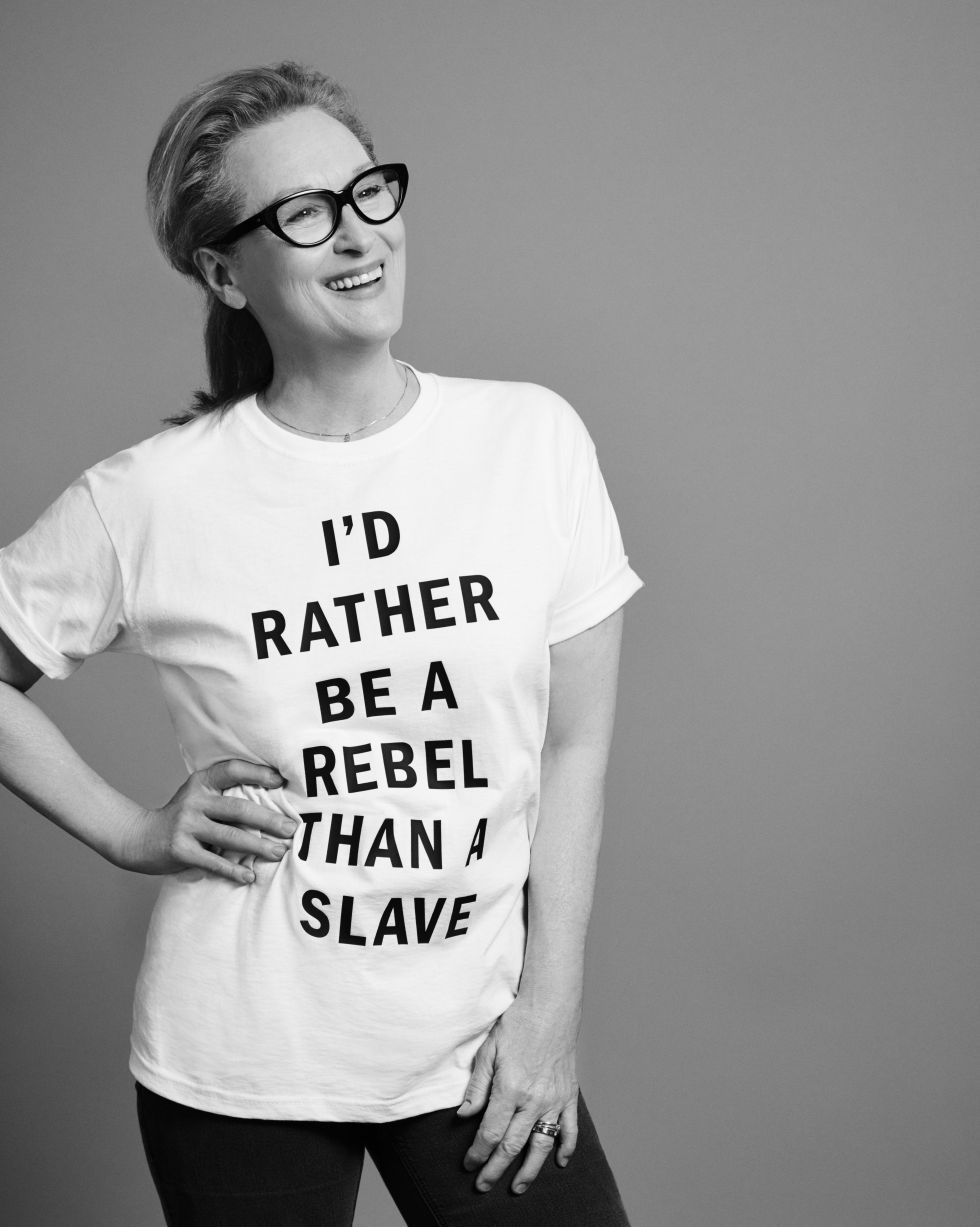 Women who inspire us to continue fighting for equality
In SocialPubli we celebrate International Women's Day, reminding some women who take advantage of their loudspeakers to give visibility to inequality and fight to fight it and make the world a more egalitarian place. All of them inspire us and today we want to dedicate this article to some of them.
Women of the world of cinema
Meryl Streep is, without a doubt, one of the most important feminist icons in the film industry. In Hollywood, she has claimed real equality and has become a champion of feminism. It is part of Equality Now, the activist group that demands gender equality, and has repeatedly attended the UN to demand egalitarian regulation. The actress highlighted in the collective with a speech at an act of Women In The World in which she defended that women, contrary to what happened in the past, are present in the world today and are not willing to be bullied.
Especially revealing was an excerpt from his biography, published in early 2018, after the outbreak of #MeToo, in which the physical and psychological aggressions suffered by Dustin Hoffman were reported. This came to light when Hoffman was accused by numerous women of sexual harassment, while Meryl Streep, with an Oscar in his hand, entered the press rooms declaring herself feminist.
His namesake in Spain is Leticia Dolera. We could say that it is one of the voices that has stood out most within the feminist collective in our cinema. His voice began to sound louder in 2016, when after the premiere of his debut opera he began to have more space in the media. Dolera has defended equality in the world of cinema with data, denouncing at the 2018 Feroz Awards that "only 7% of Spanish films were directed by women and of the nominated directors only 33% were women".
The following year, the director, won the award for best comedy series in these awards and in her speech, highlighted the role of women: "Let's tell stories where women are not always the woman of, the friend of , the victim that the main character has to rescue. We also want to be protagonists in our lives. (…) Let's build a culture that is rich, diverse, democratic, to also build a society that is richer, more diverse, more critical, freer, more sensitive and more empathetic."
Equality in a world of men
But not all of our references are in the cinema. Women's football in general and their struggle for equality inspire us to seek equity in all areas of our lives. And if a player, worldwide, has excelled in the feminist struggle has been Megan Rapinoe, winner of the Golden Ball. During the World Cup she faced Donald Trump and throughout her career she has exemplified her speech in favor of equality between men and women and against social ills such as racism and homophobia. This has become a role model for girls who dream of being soccer players.
After winning the World Cup with the United States, Rapinoe gave a speech in New York that inspired us to continue fighting for our rights and equality. To make the world a better place: "We have to love more, hate less. We have to listen more, talk less. We have to know that it is everyone's responsibility … it is our responsibility to make the world a better place."
In Spain, all the players of the Primera Iberdrola fight for an agreement that equals their rights and their remuneration to men's football and all attended the strike to claim this matter. However, there is also a name that stands out. This is Vero Boquete, who, although not active now, is one of the pioneers of women's football in our country. He started training with men, since it was prohibited in our country.In an interview with Cadena SER, he explained that his youth developed it as referents, without knowing that being a soccer player was an option. And today, her example serves as inspiration for many girls who dream of being soccer players like her, like Alexia Putellas or like Amanda Sampedro.
These are just some examples of women in the world that inspire us to build a better, more equalitarian world. To continue fighting for our rights. And even though they are a speaker, the fight must be of all of us.