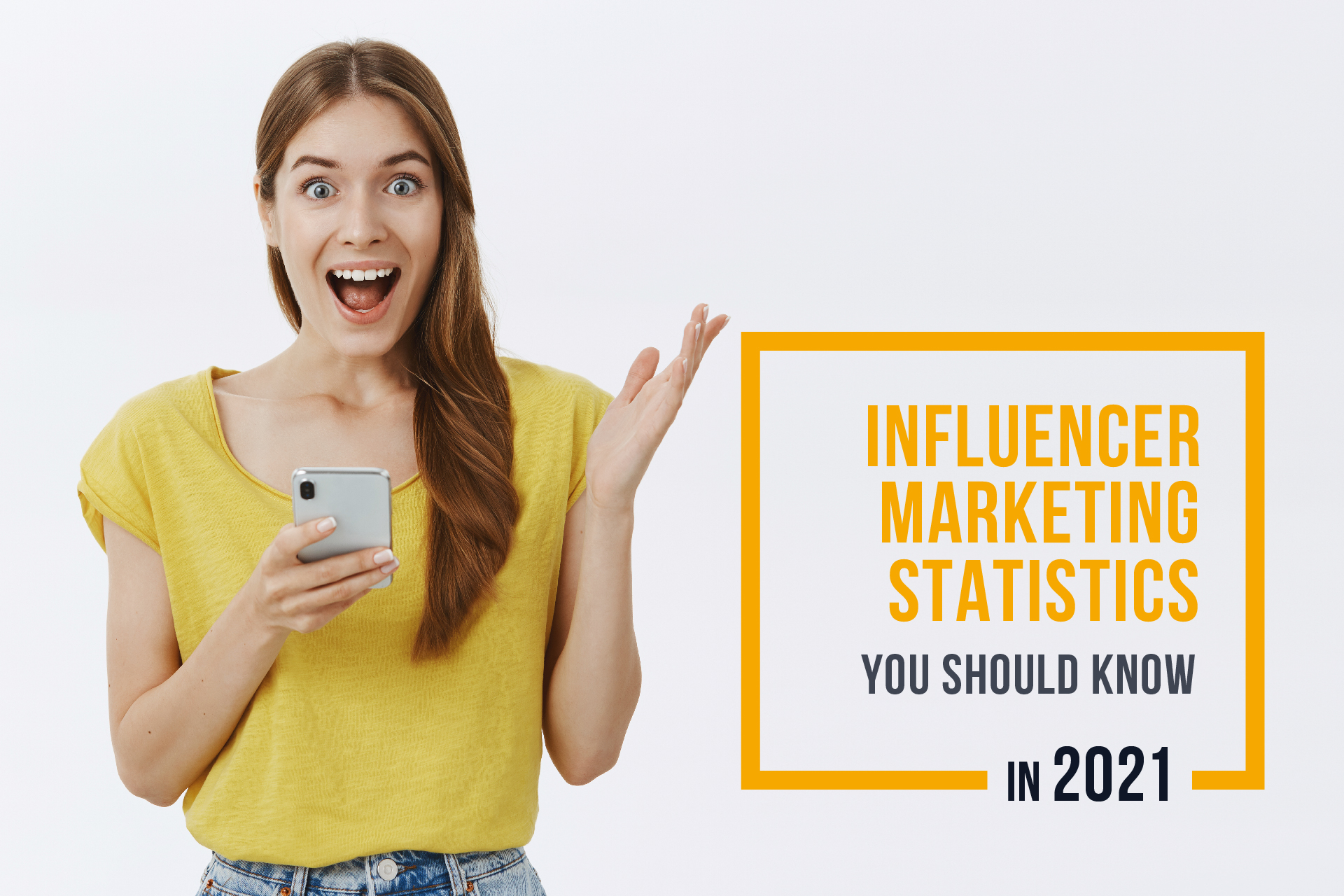 Influencer Marketing Statistics You Should Know in 2021
It's 2021, and it is quite evident that social media needs to be present in any marketing strategy and statistics prove that influencer marketing has established itself as a key part of this digital strategy.
Over the years, and with the eruption of the global health crisis in 2020, our means of communication have changed. In this context, influencers have gained traction, establishing themselves as the best spokespeople and preferred endorsers for brands to promote and recommend their products.
Influencer marketing trends and stats
Here are 10 statistics extracted from the Study of Advertisers with Influencers prepared by SocialPubli which will guide influencer marketing trends in 2021:
89.2% of brands find influencer marketing effective or very effective.
42% of respondents say that influencer marketing reports a better ROI (Return on Investment) than other strategies such as Paid Media Ads (27.8%) or SEO (13%).
Nano and micro-influencers have established themselves as preferred collaborators. Eighty-nine percent of advertisers prefer to use profiles with less than 100,000 followers for their campaigns.
It is worth it to say that 35% opt for influencers with less than 10,000 followers because they have a greater reach and better engagement rate.
Instagram continues to be crowned as the queen of social media networks. 95.8% prefer Instagram, followed by Facebook (49.7%), YouTube (37.1%) and TikTok (32.9%).
Within the platform, Stories with swipe up and video are the most demanded formats by agencies and advertisers.
Regarding the current situation characterized by the Covid-19 crisis, the results are quite positive for the market. 90% of the results of influencer campaigns have been the same as before or even better.
89% of brands say that during the pandemic, influencers have the ability to reach a much more connected audience on social media networks.
On the management side, outsourcing trends are clear. 54.3% of advertisers prefer to manage campaigns through platforms and agencies.
Finally, brand safety and ROI measurement are perceived as the biggest challenges for influencer marketing.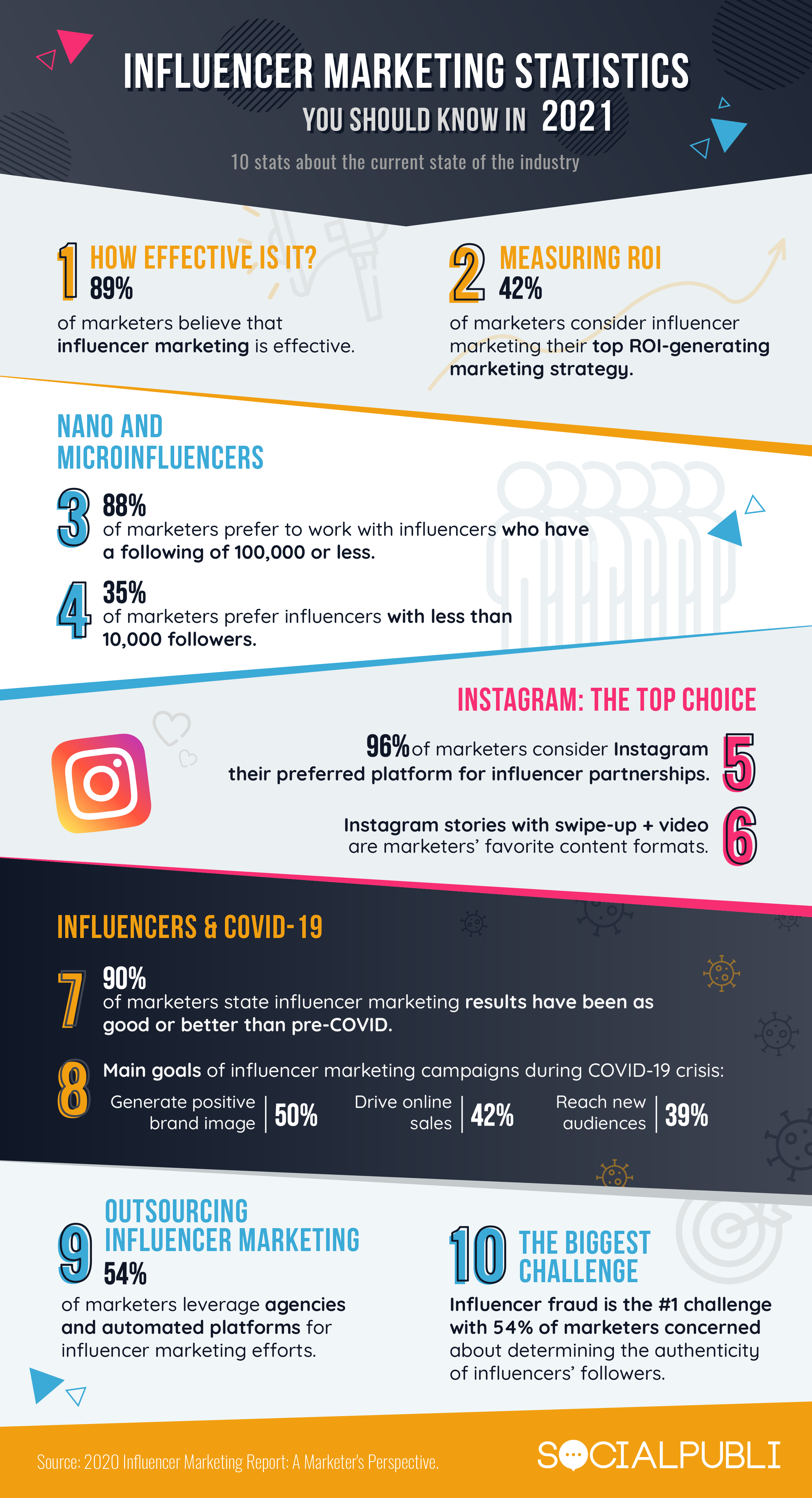 As we can see, influencer marketing has become part of a robust marketing strategy. It is crucial to analyze in detail how industry professionals understand the market and what trends will dominate the upcoming year in order to stay ahead in a competitive environment.