Mastodon – the Social Network that challenges Twitter
Since Elon Musk became the CEO of Twitter – last April 2022 – he has made some changes that users do not necessarily like, so that some of them have already begun to look for other alternatives such as Mastodon, the social network that this 2023 promises to challenges and unseat the blue bird social network. We tell you everything about this new social platform that is surely already in the sights of the Tesla magnate.
What is Mastodon?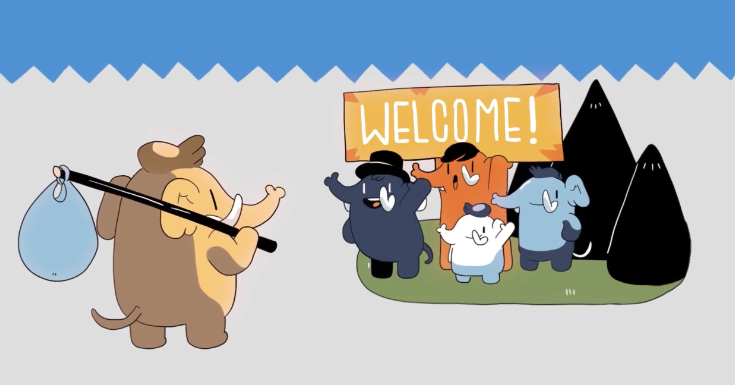 Mastodon (also known as the social network competing with Twitter) is another microblogging platform where you can explore other people's posts in mostly text format. The creators of Mastodon define this new platform as a free, open and uncensored alternative.
It was released in 2016 and developed by GNU Social. Its aesthetic is very similar to Twitter, although it tries to have a more jovial and fun appearance.
If you are a Twitter influencer, we recommend you register on our platform to find campaigns with brands!
What are the main differences between Mastodon y Twitter?

Mastodon uses decentralized open source technology, interconnected servers and free software.
In Mastodon, each community or instance is independent and can apply its own rules as long as they comply with the general rules. Instead, Twitter generally controls and treats all content equally.
Mastodon intends to be free to use, while Twitter is already giving priority to accounts that pay for Twitter Blue.
In Mastodon, messages can be sent locally to a community or to an instance, but in Twitter the publications are registered in a general way.
Mastodon's interface is more like TweetDeck than Twitter itself.
Mastodon's posts are called "toots", similar to "tweets" on Twitter. On Twitter we can only write 280 characters, while on Mastodon it is extended to 500.
Mastodon has not added any separate private messages, thread options or trending topics yet.
How can I sign up on Mastodon?
Follow the steps below to sign up on Mastodon:
First you must choose one or several communities in which you will participate. Enter the official Mastodon website and check the list of platform servers depending on the themes and languages.
Click on the registration button on the left column and complete the questionnaire with username, email address and password.
Verify the email address with the email you received to activate your Mastodon account.
Enter the social network with your registration data.
How does Mastodon works?
Timelines on Mastodon
Mastodon has three timelines in which to divide the messages and posts on the platform:
The main timeline shows the messages of all the people we follow.
The messages of the members of the instances in which we are registered are recorded on the local timeline.
The federated history is made up of public timelines in which to read messages from users of other communities.
Main functions
Also, you should know that in Mastodon you can mention other accounts with the at symbol before the name like in Twitter, use hashtags and add a warning button for sensitive content or spoilers.
On the other hand, you can choose who will see your toot once published. To do this, you must select which of the three timelines you want it to appear in to limit or expand its reach.
Edit profile on Mastodon
User profiles on Mastodon are very similar to those on Twitter. The elephant's social network allows you to add a profile picture, username and description. Under the information of each user appears the number of followers, toots and following. At the end we can see their shared toots, answers and multimedia.
An important fact that you should know is that on some occasions you will be able to see the complete profile within the instance in which a user is registered, since within some communities not all the information appears publicly.
We also recommend you to read: Ismael El-Qudsi and his predictions about the metaverse