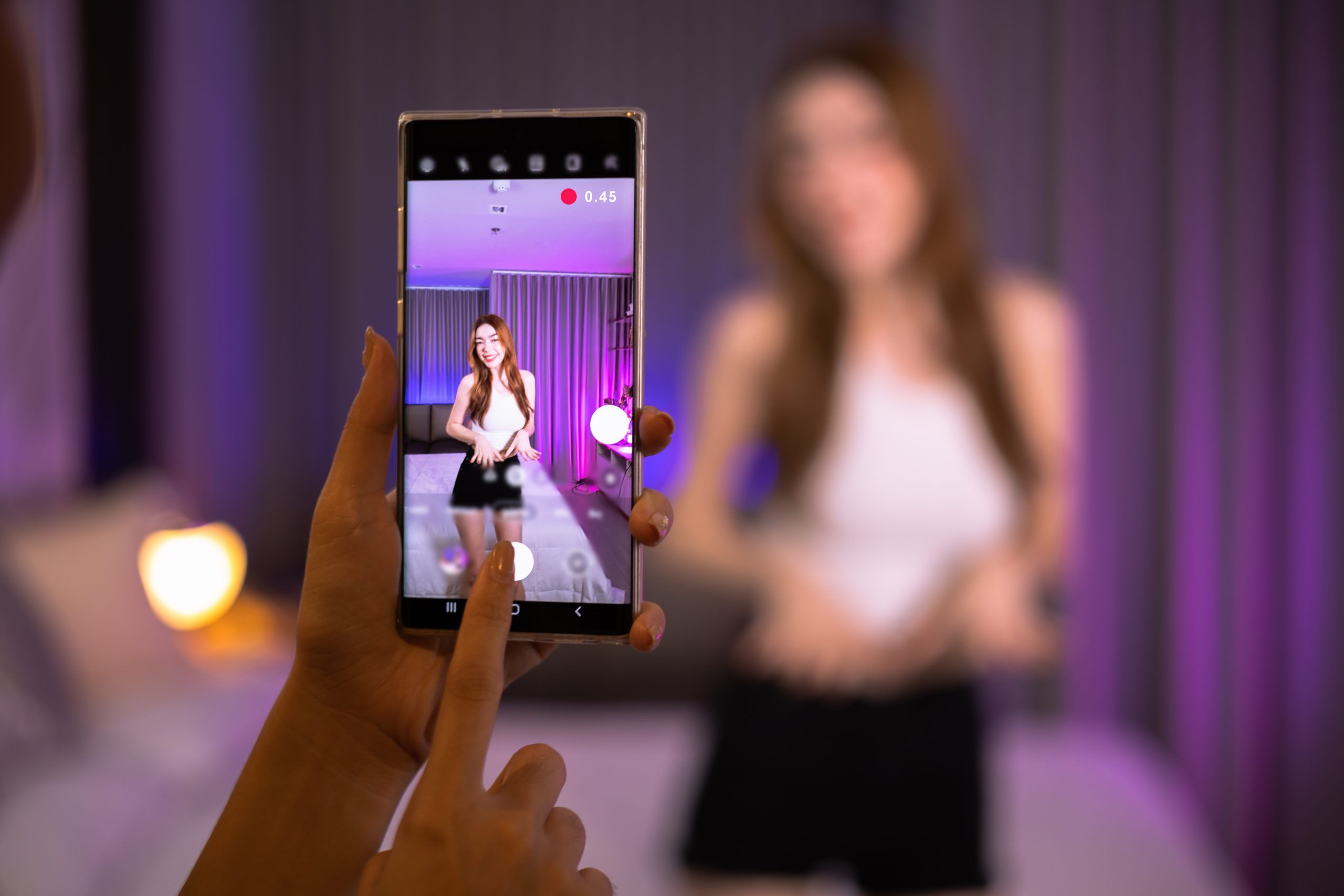 TikTok Songs: Viral Hits 2022
Do you dream of your videos going viral on TikTok? If so, you can't leave out one of the most important factors to achieve it: TikTok songs. Surely it has happened to you that you are scrolling and you hear the same sound over and over again. Well, knowing which TikTok songs are trending is almost as important as recording the content itself to become a real influencer on TikTok. In this post we tell you about the TikTok songs that are trending this 2022:
TikTok songs that are trending this 2022
Abcdefu – Gayle
This is one of the TikTok songs which started as a video in which the musician/tiktoker Gayle was asked to write a song using the alphabet, so she wrote one and the sound went viral. People made challenges about breaking plates that signified getting rid of something toxic and dancing on the street, used the sound as a "POV: when he says the doesn't like dogs" and many other POVS or made up conversations, covers, people singing to the song in different scenarios, etc.
Ginseng Strip 2002 – Yung Lean
"B*tches come and go bro, but you know I stay". This line of the song went viral during the beginning of this year. People are making tiktoks singing this line to their significant others, their pets, siblings, kids, their gym/sports gear, and even alone saying how single they are.
That's not my name – The Ting Tings
This song became trending when people started making tiktoks telling their names and the different nicknames people call them. Even celebrities like Shakira, Jennifer Lopez, Victoria Justice, Drew Barrymore and many others, have joined the trend but instead of using nicknames they used the names of different characters they've played.
Before I knew it – Mason Ramsey
This is a country song that went viral because of a dance challenge that was shared by many big tiktokers and the artist himself. It also went viral because this artist is the "yodel kid at Walmart", which is a video that went viral on 2018.
Talking to the Moon – Bruno Mars 
This song by Bruno Mars has gone viral because of a trend in which people "accidentally" break their diets by tripping with something and falling in slow motion in different places and end up eating junk food as an accident. This initial trend has also turned into "when you have to study and end up gaming" or "when you have to go to the gym and end up in bed" and other versions. 
YAE ENERGY – Lil Yatchy
This song went viral as part of a dance challenge in which people make the video to see if they can complete it because it's supposed to be hard. 
Heat Waves – Glass Animals
When a tiktok user posted a montage of a show's romantic scene with the edited song in the back, it gained almost 3 million views in 2 months. Soon people started posting videos with this sound and a happy video at first and then a sad one of them in which they showed how much they missed the person in the first video. This could be about a breakup, long distance relationship, the loss of a loved one and even an old version of themselves.
Dollhouse – Melanie Martinez
The song went viral when people started posting tiktoks with an on screen text saying "POV: people think you are in a perfect relationship" and a filter with running mascara, then a cute photo of the couple and then they show a text of them saying something mean as a joke.
We don't talk about Bruno – Encanto Disney Movie
In the movie, during this song, the character Mariano does an interesting walk. The user @tacoboutruru recreated this walk using the sound and it got 7 million views. Since then, other users have used the sound to recreate the walk using more relatable scenarios, like when you are enjoying a meal at a restaurant and all of the sudden a woman with 7 screaming children walks in.
I bet you think about me – Taylor Swift
The line "oh my god, she's insane" is being used by users to share relatable things that can make other people think you are crazy, like dressing up your horses with Christmas decorations. Also, it's being used to share things users asked to their significant others and they took it like they were crazy for asking it, like asking them to post a picture together.
Oui – Jeremy
This song went viral in a few weeks because of a dance choreography that people are dancing with their partners or friends.
Captain – Nutcase
People started making tiktoks with relatable scenarios in which they share their deal breakers for a relationship or reasons they would ghost someone and then disappear in a transition. The trend has over 78 million views.
It's all coming back to me now – Celion Dion
The trend went viral when people made the challenge of lip syncing the lyrics, giving their most dramatic performance and using crazy outfits, lighting and even leaf blowers. The challenge is really fun and and uses people on the background, like family or friends, to make it work who are shown on the videos with their own outfits which makes it even funnier.
Own brand lifestyle
This song went viral because of a dance choreography that is being shared by millions of users that dance alone, with friends, partners and even make their pets dance to it.
No roots
The trending consists of introducing a group of people by pausing on a funny video of them and putting their name on screen text and some people even put some characteristics of these people.