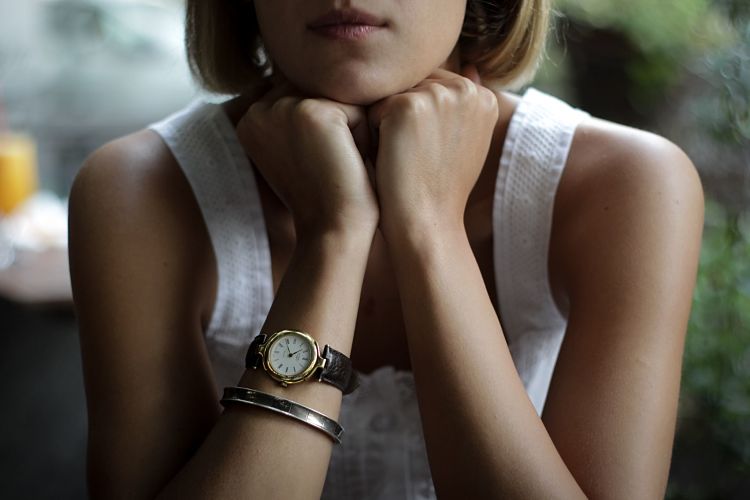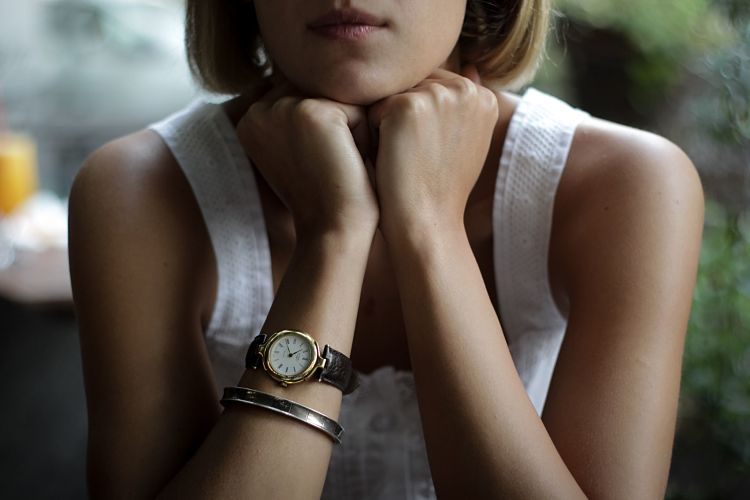 Five influencer campaigns that really nailed it
Influencer campaigns have emerged as one of the most effective strategies in marketing. New audiences are reached, the brand's image is improved, traffic and interaction are achieved … Many brands obtain good results, but very few have known how to really take advantage of the potential of influencer campaigns like these companies have. Shall we take a look?
1 – Daniel Wellington
This watch company bases its marketing strategy solely on campaigns with influencers. In a sector where differentiation is difficult, how can they stand out from the rest of the brands? They do it through the unique touch that influencers bring to a message.
Despite using the influencers' voice, the team makes sure they faithfully transmit the essence of the company and that they present the lifestyle that the watch represents.
On their Instagram page you can see how well this works and how they have achieved a simple and homogeneous style, despite the disparity of sources.
It sounds very nice, but what about the ROI? Although this data is from a couple of years ago, in 2015 this startup with $15,000 achieved an income of $220 million dollars.
In addition to this, they have managed to create so much trending that, although they continue running campaigns with influencers, many users have joined the hashtag #DanielWellington on their own, which now has more than 1,700,000 posts on Instagram.
2 – Whiskey Lagavulin
Sometimes a very nice phenomenon will occur: an influencer embodies the essence of a brand.  This is what shampoo brands try to do with actresses who have beautiful hair, for example.
In the case of the Lagavulin Whiskey, they found their personification in Nick Offerman, known for playing the stoic and masculine Ron Swanson in the series Parks and Recreation.
Thanks to his presence in a 45-minute video, in which he was sitting by the fire drinking whiskey, they managed to reach a niche audience that made the video go viral.
3 – Glossier
Some brands run campaigns with influencers like Taylor Swift, having them recommend products under their aura of perfection and glamor. Glossier thought that if the clients who use their beauty products are average, "real" women, then the influencers should be too.
That's why, instead of using a celebrity, they took advantage of the credibility and authenticity of many micro-influencers. These micro-influencers have communities of followers that interact with them and trust what they say.
4 – Fjällbacka
Fjällbacka is a (supposed) Swedish influencer marketing agency that announced their arrival in Spain, ready to revolutionize influencer campaigns. On their website they presented their team, they talked about their ideas and mission, and some media and influencers even contacted them to learn more.
Meanwhile, two influencers posted publications with strange products, such as a broom or a pan.
So where is the relationship? It's in the fact that this agency doesn't exist. All the mysterious activity was done to introduce the book La Bruja ("The Witch"), by Camilla Läckberg. And the name of the agency is the same as the town in the novel.
Maybe they didn't succeed in creating a lot of excitement, but we do have to recognize that it was a campaign which had very original storytelling.
5 – AEG
AEG is a brand of home appliances that did a campaign with SocialPubli.com, in which they wanted to transmit their values ​​of innovation and reach new audiences through YouTube, Twitter, Facebook and Instagram.
First, they made their activities visible using brand ambassadors from the gastronomy world, with re-tweets and Facebook shares.
Then they relied on us to increase the reach of their documentary 'Saborología', which had a major impact with interested niches. They sought the collaboration of people with profiles such as psychology professors, food chemists and Instagrammers to answer questions which were traditionally answered by chefs.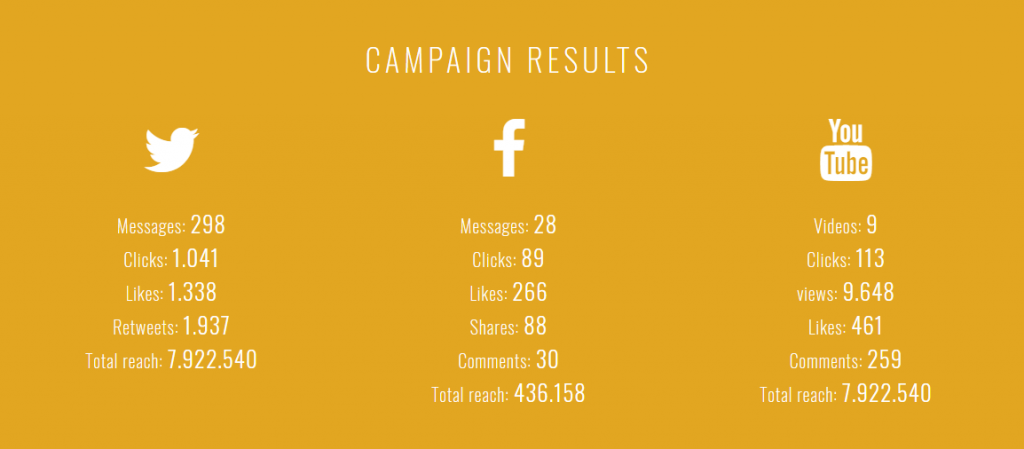 6 – Your next campaign
Send us a message and we'll tell you how we can help you share your vision on the social media channels of our influencers.
There are special dates like Black Friday or Cyber Monday that require great social media campaign strategies with influencers. If you want to keep up with the latest trends on social media strategies for Black Friday read 2020 Black Friday Social Media Campaigns or have a look to this one: 2020 Best Christmas social media campaigns.