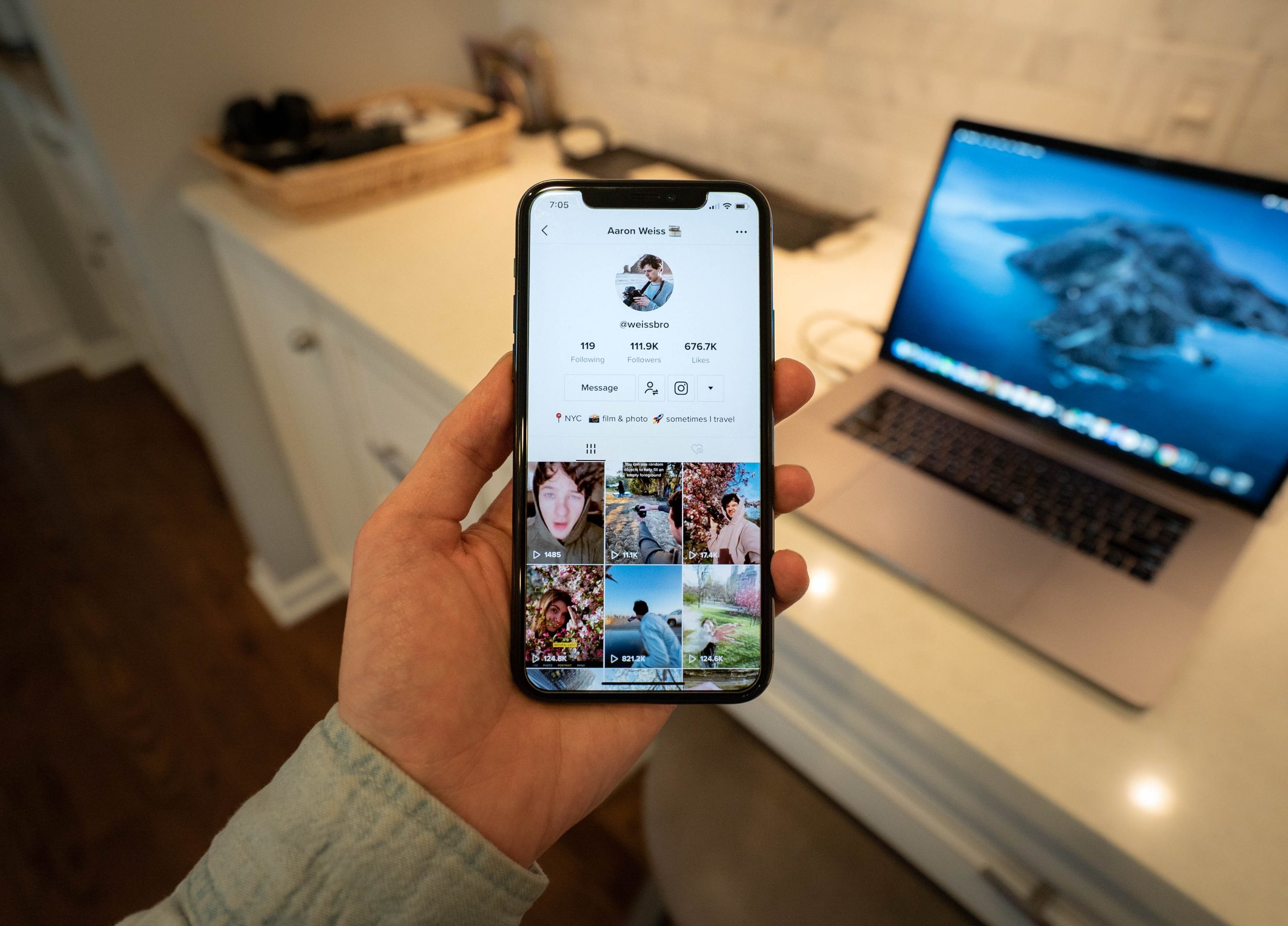 The TikTokers Who Are Killing It in Spain 2020
TikTok is killing it, and that's a fact. The Chinese short-video platform has generated 14 million downloads in Spain and it doesn't look like it's going to stop soon, as each day it has even more followers.
Furthermore, content creators and brands know it and are joining in to develop their marketing strategies. Sometimes they do it  from their own accounts, and other times they put it in the hands of the most influential profiles managed by a specialised Tiktok marketing agency.
Despite the war unleashed in the US around the possible shutdown of the app, it is still the most downloaded and popular app of 2020. What stands out is its popularity among youths and Generation Z, which is the most relevant audience on this network. Therefore, the focus is on them when creating content on the app.
We will review the TikTok accounts that manage to make their content go viral in the blink of an eye. It's not difficult to notice the accounts that get an immense number of likes within a few minutes of uploading a video. Are you ready? Let's go!
@Jordi.koalitic 
It is one of the most followed accounts in Spain with 18.1M followers. The account is a creative photography project by brothers Jordi and Arnau Puig, two content creators who have managed to establish their own style in the world of photography. In addition, they own their own audiovisual company, Koalitic Visuals. In their Tik Tok account, they upload videos with super original photography tricks that will make your jaw drop.
@Twin Melody
These twins host a community of 15 million fans and also have a YouTube account where they upload their musical creations. Aitana and Paula Etxebarría are twin sisters who were born in the Basque Country in 1997. In their TikTok biography they define themselves as "singers, youtubers and TikTokers" and they've recorded an album singing in several languages.
@skyandtami 
In this case, the account belongs to a couple from Madrid. They make all kinds of videos with a very creative tone and humor that makes it impossible to stop scrolling. They have 14.2M followers and their content in both Spanish and English make them one of the best-known TikTokers outside of Spain as well.
@samuellopez_
Surely there is no young Spanish person on Tik Tok who does not know Samuel López. This user has 13.1 million followers and is another one of the most followed accounts in Spain. This young man has managed to viralize dance challenges quickly with his unique steps accompanied by the most fashionable songs.
@martineztwins
There's something about twins, and it seems that twin duos triumph in this social network. Iván and Emilio Martínez are of Catalan origin and they also upload all kinds of content, but always with that spark of humor and freshness that characterizes almost all the content created in this app. They have 8M followers on Tik Tok and also a YouTube account with 4.9 million subscribers.
@vctorperezz
Víctor Pérez is an 18-year-old from Barcelona who has a community of 7.1M followers. Without a doubt, he is among the top TikTokers in Spain. He has a variety of content, but his dancing stands out with a humorous tone. The appearances of family and friends in his videos add a close touch to his account making it very personal. He is also responsible for a few viral challenges.
@monismurf
We continue with a 20-year-old woman from Madrid, famous for her videos in which original transitions dominate. Monica Morán has 6.6 million followers behind her. In 2018 she published her first book entitled "Diario de una Muser."
@lolaloliitaaa
Another Spanish woman  leading the pack with a large community of important followers is Lola Moreno. In her account @lolaloliitaaa with 5.9 million followers, there are countless perfectly synchronized dances and she is especially recognized for the phenomenon "lip sync" (synchronization with the lips).
@cluengoart
Another type of account which stands out on Tik Tok is the type  that produces content with tutorials. Cristina Later is an artist from Barcelona who uploads video tutorials and demonstrations of her drawings. Lots of creative and artistic content followed by 1.8 million users. She also has an Instagram and YouTube account where she posts her artistic content and sells her drawings.
@letsspeakenglish
Finally, we include in this list an account with more informative content belonging to Robbie V.  He is an entrepreneur who arrived in Santander in June 2008 at the age of 23, whose objective is to help people improve their quality of life through learning Languages. He founded Let´s Speak English in June 2012 and now spreads his content through his TikTok account followed by 1.5 million people. No doubt, a super fun way to learn languages.
As we can see, content is king on this platform and the topics are very diverse. Of course, this format has been revolutionary for both social media and content creators, and advertisers will have to know how to adapt to this new form of communication with the public. Young people are looking to have fun and find inspiration and content with value, no doubt a perfect combination and good opportunity for brands.
Who are your favourite Tiktokers?