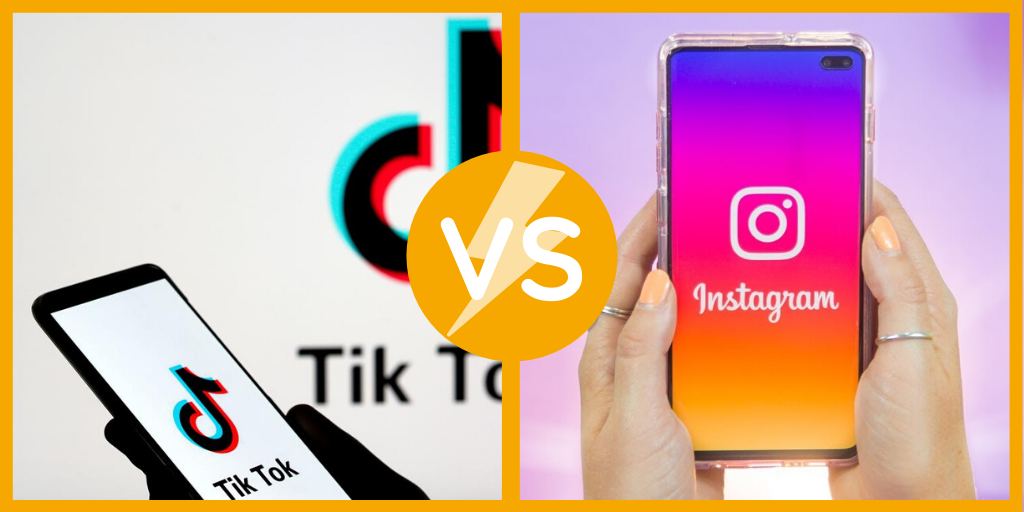 TikTok or Instagram? Depends on who you're trying to reach!
TikTok is the application of the moment. Everyone talks about it and the application gets downloaded more and more on mobile phones around the world. In fact, in November 2019, it reached 1.5 billion downloads and its creators are still waiting for growth. And although at first its use seems very different from Instagram, the war between the two social networks already has several battles to fight.
The TikTok explosion
The growth of TikTok has been impressive since it's the moment it was created, and much more since 2016, as demonstrated by the interactive graphic developed by InfluencerMarketingHub. In fact, according to the latest data collected by this medium, it looks like TikTok kicked Twitter from the fourth position with its 500 thousand followers expected by the end of the year.
Given the number of downloads reached in November of last year, it is possible that when the updated 2019 data comes out, it is much closer to entering the top 3.
Who do we reach on these platforms?
Due to the characteristics of TikTok, the main competition is found in Instagram stories.
First of all, we must know what public is on both social networks.
Through these Linkfluence and Statista graphics, we can see that the audience on Instagram is more diverse than on TikTok. While on this second channel 50% of the audience is between 18 and 34 years old, on Instagram their age ranges between 18 and 44.
In addition, it highlights that on Instagram the rest of the age groups are present, although in a smaller percentage and on TikTok their presence is so scarce that it can hardly be considered relevant.
Boom of advertising on TikTok
The rise of TikTok is not only in number of users, but brands have also focused on this social network and are increasingly asking SocialPubli to include strategies on this platform in campaigns. So, the advertising investment in it is growing.
This is due, in large part, to the engagement generated by users and to the age profile used by this social network.First of all, it should be noticed that the bulk of TikTok users belong to Generation Z; a generation in which 75% of users follow Influencers and 50% trust their recommendations, as highlighted Influencer Marketing Hub.
All this is based on engagement data. Before, the bid for this factor was more between Twitter and Instagram. A battle that was won by the social network of photography, where the engagement rate among macro influencers was 5.3% by 2020 according to SocialPubli data. The lower the number of followers, the higher the engagement rate, which was 7.6% in micro, and 10.1% in nano influencers.
But TikTok arrived with very competitive engagement rates. For micro-influencers, the engagement rate is 8.9%. And despite not yet having specific data at SocialPubli for what we call nano-influencers, it can be concluded that the percentage will be higher for these profiles. Also, it should be noted that profiles with more followers, such as mega-influencers and top influencers, whose engagement rate is usually much lower, have an engagement rate of approximately 3.80%, which is very high compared to figures we've gathered from Instagram and Twitter.
Have you thought about including TikTok in your marketing strategy? Our longtime experience in influencer marketing makes SocialPubli one of the Best TikTok influencers agencies. Take a look at how we work and count on us to boost your influencer marketing strategy.